The Federal Government Embraces Telework
The Telework Enhancement Act of 2010 (HR 1722) was signed into law on December 9th. The bill will promote telecommuting (aka workshifting) among federal employees, and is a move that could save the government billions of dollars. The bill enlarges teleworking opportunities and sets up frameworks and policies; eligible employees may be allowed to telework at least 20 percent of the time.
Rep. Frank Wolf (R-VA), an advocate of telework and a lead author of the Telework Enhancement Act, described the legislation as "a cost savings measure that will help the federal government implement a flexible workplace strategy proven successful in the private sector."
The federal government has some track record on the subject. The Patent and Trademark office is reportedly a leader in the effort. That agency reports that telework allowed them to consolidate almost 50,000 square feet of space saving $1.5 million in annual rent.
The Telework Research Network has predicted that this legislation could save annually $2.3b in absenteeism, $3.1b on employee turnover. If the 79% of eligible employees desiring to work from home do so one day per week, productivity is estimated to increase by over $4.6b, $850m in real estate, utilities and related facilities costs, and at the same time provide better work/life balance and quality of life.
References
Federal Telework Bill Passes – Undress for Success
Federal Telework Bill Passes – Life Meets Work
Telework legislation is good news for budgets and workers – Washington Post
Work-Life Balance and the Economics of Workplace Flexibility – US Government
Further reading
Work/Life Balance – What is it?
More articles on Work/Life Balance & Workshifting – Redfish Technology Resources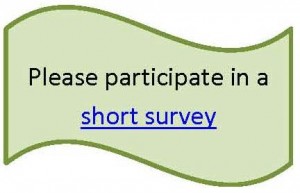 Work/Life Balance Survey – Take a minute to weigh in and win our everlasting gratitude!