Recruiter Fees:  What Are You Paying For?
The hiring process is a long one, most of the time. Recruiting the talent you need is an art form in and of itself. Whether your company is a start-up under the gun to bring in revenue or obtain funding, or a seasoned organization launching a new product or ramping up in a competitive market, the opportunity cost of being stalled out in job posting mode is enormous. But what do you get when you contract the services of a search firm?
Recruiting fees cover a range of services, each tailored to the needs of the company.
Generally, a contingent search firm's services may include:
Pre-Hire Process Streamlining
Help with crafting a job description; Defining the skills and attributes needed for a successful hire
Understanding priorities, timeline, process, department needs, company culture
Setting up communication & feedback loop methodology
Candidate Sourcing
Working industry and professional networks of passive and active candidates
Advertising requisitions; and professional media and social networking
Targeting talent at specific companies, with discretion and confidentiality
Sorting through numerous resumes and other administrative drudgery
Candidate Screening
Exploring a deep pool of candidates to ensure the required skills, talents, track record, company culture, motivation, etc.
Pre-Interviewing and handling any pre-interview testing
Sending on a few choice candidates out of the many, many potential candidates, recalibrating search when necessary based on feedback
Setting the Stage for a Successful Hire
Setting up interviews, handling logistics, coordinating communication and calendars
Selling the company, opportunity, and package and on-boarding top potential candidates
Providing input into the available talent pool, salary trends, competitive forces, market conditions, candidate needs and motivations
Reference and background checking
In concert with hiring manager, conducting a successful employment negotiation
Anticipating issues, troubleshooting, deal-making
Does that sound like a lot of work?
For most management, while the process of recruiting and on-boarding a new employee is of paramount importance, it is such a monumental undertaking that calling in a recruiting partner is the only way to go. Working with a professional recruiter not only streamlines your process and saves you valuable time but it also increases the chances that your first choice candidate will accept your offer.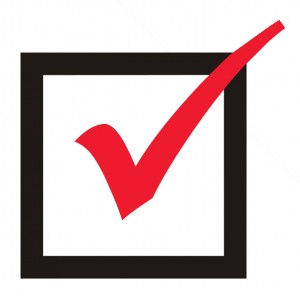 Chose a professional talent search firm that knows your niche, understands your company inside and out, and with whom your working style meshes. Place a job order today, and start building your top tier team now.
About:
Redfish Technology recruits top high tech and clean tech talent for growing technology companies. Started in Silicon Valley in 1996, Redfish offers nationwide search services, with offices in Silicon Valley, the East Coast, and Sun Valley. [plus1 count="true" size="standard"][/plus1]