Tech Trends – The PC is Dead, Long Live the PC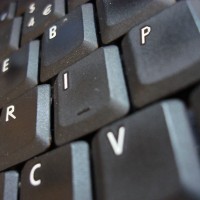 Do Recent Tech Sector Job Cuts Worry You?
Tech-Sector Job Cuts Surged by 144% in the second quarter according to global outplacement firm Challenger, Gray & Christmas, Inc. The byline of the press release portends more job cuts caused by the diminishing sales of personal computers. Indeed, the technology sector layoffs reportedly more than doubled during the latest quarter. Computer job cuts jumped up to 16,404 in Q2. But despite this increase in tech-sector job cuts, overall the downsizing has slowed from a year ago.
But is it all gloom and doom? Q2 PC sales are down by 10.9% over the same period a year ago worldwide, and 1.4% in the U.S., according to Gartner, but mobile device sales are on a strong upward bound trajectory. Gartner estimates that traditional PC shipments will decline by 10.6% in 2013, while tablet shipments will increase by 67.9%. The market is being driven by sales of tablets, smartphones, and to a lesser extent, ultramobiles.
"We are seeing the PC market reduction directly tied to the shrinking installed base of PCs, as inexpensive tablets displace the low-end machines used primarily for consumption in mature and developed markets" said Mikako Kitagawa, principal analyst at Gartner.
"Fortunately for tech workers, plenty of doors are opening in emerging fields," said Logan Knight, Tech Recruiter at Redfish Technology in a recent interview with the Pittsburgh Post-Gazette. While there has been a decline in hardware and software developer roles for traditional desktop development, the company has seen consistent growth in requests for tablet and mobile interface developers, software engineers, data analysts, security professionals and other high-tech positions throughout the year. "The shift away from current technologies toward others making new technologies is driving most of the current job placements," Mr. Knight said.
"Technology firms have become particularly adept and nimble when it comes to adjusting to emerging trends," said John A. Challenger, chief executive officer of Challenger, Gray & Christmas. Software companies are shifting toward cloud computing, big data and delivering software as a service driving the demand for up-to-date skills in data analytics, systems architecture, information security, and software engineering.
Dice.com issued a report in May on the Tech Talent Crunch, citing the need for a mix of more established skillsets like .NET and SharePoint along with "newer" skills like mobile and cloud development abilities. The top ten most desired skills reported by the hiring professionals and recruiters were Java/J2EE, Mobile, .NET, Software Developer, Security, SAP, SharePoint, Web Developer, Network Engineers/Networking, and Cloud in tenth position.