Facebook's Mega Purchase of WhatsApp for $16b + $3b in stock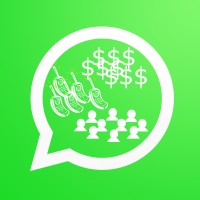 Facebook's $19 billion acquisition of the 450 million-user WhatsApp makes the Instagram deal at $1 billion look like small peanuts. At approximately $40 per user that may be a pretty good buy, especially compared to pay-for-click adwords! And strategically this is better than any demographic targeting of the mobile / international / teen markets – the places Facebook wouldn't otherwise reach so quickly even with free Facebook targeted ads!
So while the WhatsApp price tag is large, it is not the Biggest Tech Acquisitions of All Time. It ranks number two after Hewlett-Packard's purchase of Compaq at an inflation-adjusted $33.4 billion in 2001 according to Business Intelligence Insider. Number three on the largess scale was Hewlett-Packard's purchase of Electronic Data Systems for $15.4 billion and fourth place goes to Google's acquisition of Motorola Mobility for $13 billion.
The WhatsApp purchase is the largest deal ever for a venture-capital-backed startup, topping US West Media's acquisition of Continental Cablevision for $11.8 billion in 1996, according to Dow Jones VentureSource. Microsoft's purchase of Skype Technologies SA for $8.5 billion in 2011 comes in second, and third place goes to the $6.9 billion purchase of Cerent by Cisco Systems, in 1999.
Want more about the biggest of this and that tech deals in history, see the LA Times article Where does WhatsApp acquisition rank in history of tech deals?
Japanese Internet Giant Rakuten Acquires Viber
Another recent mobile messaging purchase was for one of our favorites, Viber, the conveniently integrated desktop & mobile multimedia messaging app, by Rakuten for $900M. Rakuten's goal is to "become the world's No. 1 Internet services company," and this purchase enters them into the global messaging market. Viber has a user base of 300 million registered users, and Rakuten Group's has about 225 million members. As a combo that tops WhatsApp!
Rakuten also recently purchased "e-reading platform Kobo for $315 million in cash; Spanish streaming video service Wuaki.tv for an undisclosed amount; and Viki, a global video streaming platform that crowdsources translated subtitles, for a reported $200 million", according to TechCrunch.com.
Next purchasing round?
Kik has 100 million users who love it, and don't need to share a phone number, or for that matter even have one. Developer-centric Twilio had surpassed 100,000 developers in 2012 (couldn't find an updated figure – do you have one?). Tencent's WeChat, the giant among Chinese social messaging platforms, has 400 million registered users. Line, the Japanese alternative messaging system that provides free voice calls and text messages to users, has 300 million users. Snapchat may have around 300 million users, but they aren't confirming – if they told you, they'd have to make you disappear.
[plus1 count="true" size="standard"][/plus1]
//