Better than Expected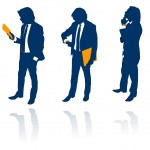 Redfish Technology had an amazing February, placements were primarily in ePayments,  Cloud, SaaS, Compliance Monitoring, Customer Optimization Services, Digital Media Solutions, and Mobile Apps. New job orders have spanned every aspect of mobile (Mobile Security, Mobile Apps, Mobile Wallet,…). The most highly placed roles were CTO, Account Executives, Product Marketing Manager, Software Developers, Quality Assurance Engineers, and a Project Manager.
The general economy's jobs creation was not gang busters but did come in better than expected. Severe winter weather in much of the country may have snowed in the jobs numbers. The U.S. Economy added 175,000 jobs last month – much better than December and January, yet down from last year's average of 189,000 per month.
Silicon Valley companies plan to increase hiring this year according to a closely watched survey released Wednesday by the Silicon Valley Leadership Group. Fifty-nine percent of employers said they anticipated adding jobs in the Silicon Valley this year, up from 46 percent with those intentions at the beginning of last year. Expected cutbacks went down from 14 percent last year to 4 percent this year in the CEO survey. "The CEO survey shows that the strength of the tech sector means the direction of our economy is going up and to the right," said Carl Guardino, president of the Silicon Valley Leadership Group. "High tech, biotech, med tech, cleantech, financial services are doing well."
#siliconvalley #hiring #jobsreport #hightech #cleantech