Weekly Tech Career Opportunity Spotlight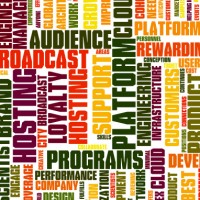 This week, our priority recruiting efforts focus Linux Network Engineer, Linux Technical Support, Senior Web Developer – Cloud Hosting; Product Manager – Broadcast Platform; Data Scientist – Brand Loyalty Programs, and more.
Cloud Hosting
This early leader in the cloud hosting industry continues to be a leader in virtualization hosting. Setting the bar for the cloud hosting industry: both through infrastructure and employing the right personnel. They offer the best customer service out there and are passionate about making it even better.
Fitting into the culture is just as important as holding the skills for the job at this company who is looking for a solid employer-employee relationship. Currently hiring in the Atlantic City area for several positions: the Linux Network Engineer (#21653) will collaborate with the team on the engineering, design, configuration, installation, maintenance, and upgrades of the network, helping architect and scale for future growth; the Linux Technical Support (#21655) must have the intuition to accurately identify and anticipate a customer's needs; the Senior Web Developer (#21652) will take the company's platform to the next level, developing and reviewing code and contributing ideas to a team of talented technologists.
Broadcast Platform
This end-to-end broadcast platform has empowered individuals and organizations alike by giving them a "voice" to reach audiences around the globe. Through easy-to-use tools and services as well as royalty coverage, anyone with a computer and internet connection can create his or her own internet radio station and reach a global audience with minimal cost and effort.
We are looking for a Product Manager (#21656) in the Foster City areas who can break down detailed, complex problems into simple, well thought solutions that create the best experience for customers and fulfills the strategic needs of the business. You will work closely with the engineers to guide products from conception to launch, connecting the technical aspects with the business, and working with teams across the engineering and business sides.
Brand Loyalty Programs
Brands use this company's service to engage their audience during everyday moments. By rewarding people with free samples, special offers, virtual currency or other items, brands build strong connections during these moments. Developers trust the service to monetize their apps. By rewarding users during in-app events called "moments", developers make money while rewarding users, and performance Marketers find quality customers on mobile.
We are looking for a Data Scientist (#21654) who is detail-oriented, creative mind and love complex challenges. You would work cross-functionally to help the rest of the company understand problems ranging from improving targeting, cohort measurement, forecasting growth in markets around the world, product development, and fraud.
Search all jobs
Above are some of the key opportunities that are priority hires for us this week. You can find details on these jobs and other fabulous tech career opportunities on our website.
Want updates via LinkedIn?
Follow Redfish on LinkedIn and get job updates, career advice, hiring best practices, and recruiter perspectives. Just click on "Follow" on Redfish Technology's company page.
While you are there: Browse the top 50 jobs we are working on in the Career tab, Read the latest blog posts, network with our recruiters.
Redfish Technology: Building Growth-Mode Tech Companies with Hand-Picked Talent.