A quick shout out to all the current and former service personnel!
Happy Veteran's Day to you! #gratitude
Weekly Tech Career Opportunity Spotlight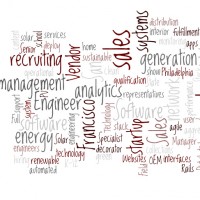 This week, our priority recruiting efforts are for Field Sales Director & Sales Specialist Leads Generation – K-12 Websites; Full Stack Software Engineer & Senior Vendor Operations Manager – Ecommerce; Front End Software Engineer – Solar / Distributed Generation Technology; and more.
K-12 Websites 
Interested in building and hosting K-12 school websites? This company has been doing that as well as providing the content management system, mobile solutions, and services for school for ten years! They believe technology should be about the people who use it so that everyone in the K-12 community can stay connected, share information, and keep up with what's happening in your district.
This growing company is hiring for a Field Sales Director (#21698) based out of Philadelphia or other city within 1 hour of a major US airport. The Field Sales Director will lead a team of field sales representatives to effectively and consistently meet their individual sales objectives. We are also recruiting for a Sales Specialist Leads Generation (#21699) in the State College, PA area to be responsible for lead generation / lead qualification to drive new sales.
Ecommerce for the Home
This company offers a service for discovering and buying things you love for your home. They combine the personalized advice of an interior decorator with the entertainment experience of watching your favorite home design television show. Using curated design collections, they tell new stories every day.
We are recruiting for a Full Stack Software Engineer/ Ruby on Rails (#21559) in San Francisco to work across the software stack to design, develop and deploy engaging experiences for mobile and web. We are looking for strong engineers who are agile enough to jump into any project and thrive in a collaborative, startup environment. We are also searching for a Senior Vendor Operations Manager (#21687) in Ontario, CA to lead the Vendor Operations with a strategic and operational focus. This role will work cross-functionally to evaluate current vendor management practices and drive improvements across the fulfillment and distribution network.
 
Solar / Distributed Generation Technology
Green opportunity with this technology company offering a platform that provides automated monitoring support and data analytics for distributed generation systems (residential, commercial & industrial), mainly in solar PV. The company's software aggregates performance data from a network of distributed renewable systems and provides customized interfaces and analytics to owners, operators, OEMs and regulators.
We are searching for a Sr Front End Software Engineer (#21689) in San Francisco who is passionate about building slick user-facing apps and sustainable energy. The ideal candidate is excited about wedding his/her engineering prowess with his/her dreams of clean, green energy.
Search all jobs
Above are some of the key opportunities that are priority hires for us this week. You can find details on these jobs and other fabulous tech career opportunities on our website.
Want updates via LinkedIn?
Follow Redfish on LinkedIn and get job updates, career advice, hiring best practices, and recruiter perspectives. Just click on "Follow" on Redfish Technology's company page.
While you are there: Browse the top 50 jobs we are working on in the Career tab, Read the latest blog posts, network with our recruiters.
Redfish Technology: Building Growth-Mode Tech Companies with Hand-Picked Talent.