Weekly Tech Career Opportunity Spotlight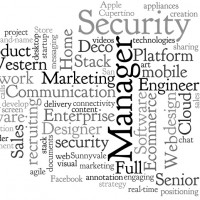 This week, our tech recruiting priorities are: Western Sales Manager – Network Security; Senior Director Product Marketing Manager – Enterprise Cloud Security; Web Designer – Communication & Collaboration Platform; Full Stack Software Engineer – Ecommerce for Home Deco and more.
Network Security
Security is a growing, dynamic industry. Work with the market-leading provider of network security solutions that enable the simple deployment of secure remote access connectivity across the cloud and distributed offices. The company has a proven track record and is a trusted brand in the delivery of managed security appliances and security solutions.
We are recruiting for a Western Sales Manager (#21761) in Fremont. This sales professional will have an enterprise software or services sales background, and previous experience selling security software, remote access, or infrastructure technologies. If you are enthusiastic and hard-working, autonomous, and possess strong persuasive ability as well as good interpersonal and teamwork skills, drop us a line.
Enterprise Cloud Security
The most exciting enterprise cloud security company you have not yet heard of is hiring! In the year since founding they finished the first pass of the product, landed a number of brand-name enterprise customers, closed a series-A, and are now ready to hit the GO button and rewrite the future of enterprise application delivery.
We are recruiting for a Senior Director Product Marketing Manager (#21756) in Sunnyvale. This person will lead the product messaging, positioning, content creation, and go-to-market strategy. This is the time for you to join and help us launch this rocket ship.
Communication & Collaboration Platform
Our client is a Communication & Collaboration Platform for real-time engagement via chat, voice calls, to-dos, videos, documents, screen sharing, annotation and voice and visual notes. Their SDK allows any application on any device to integrate the company's platform capabilities with just a few lines of code. Integrating the platform into a business app allows teams to engage with other right in the app to get things done. The company's platform is rated # 1 in Apple App Store in Collaboration category.
Now hiring for a Web Designer (#21743) in Cupertino. Come help implement, maintain, and develop the company's brand on highly-visible projects. The position involves a wide range of responsibilities, and you will work alongside the marketing team to support various stages of the creative process, from research to design and product.  Are you excited about web design for desktop and mobile platforms using state of the art technologies? Join a rapidly growing company at the cutting edge of collaboration.
Ecommerce for Home Deco
Your friends have probably already liked them on Facebook! This company offers a service for discovering and buying things you love for your home. They combine the personalized advice of an interior decorator with the entertainment experience of watching your favorite home design television show. Using curated design collections, they tell new stories every day. Whether you're looking for inspiration or a brand new sofa, tune in for unique styles that fit your budget. They're democratizing design – one chair, chaise, or chandelier at a time. Because great designs should be accessible.
We are searching for a Full Stack Software Engineer (Rails) (#21559) in San Francisco who enjoys working across the software stack to design, develop and deploy engaging experiences for mobile and web. We value strong engineers who are agile enough to jump into any project. Our ideal candidate is both a team player and an independent self-starter; is a perfectionist at heart but wants to release fast and iterate. If you thrive in a collaborative, startup environment and have a passion for writing elegant code that runs at web-scale, we'd love to hear from you.
Search all jobs
Above are some of the key opportunities that are priority hires for us this week. You can find details on these jobs and other fabulous tech career opportunities on our website.
Want updates via LinkedIn?
Follow Redfish on LinkedIn and get job updates, career advice, hiring best practices, and recruiter perspectives. Just click on "Follow" on Redfish Technology's company page.
Redfish Technology: Building Growth-Mode Tech Companies with Hand-Picked Talent.