The Top 5 Secrets to Landing your Dream Job
By Tory Thomas, Executive Recruiter, IT Sales & Marketing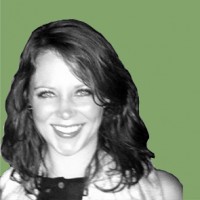 I work with job seekers on a daily basis as a recruiter in the tech industry. Often times, candidates are unaware of a few tactics that can give them competitive edge in this market.
This difference between an active job seeker versus and passive job seeker is their work status. An active job seeker is unemployed, unsatisfied in their current role or a reduction in force is imminent whereas a passive job seeker isn't necessarily looking for a new job.
As a recruiter, it is my job to find the match a candidate's credentials to a relevant role. In today's market, a perfect resume may not be enough and candidates need to find ways to differentiate themselves from other great resumes. Our clients cannot gauge interest level and passion from a word document or PDF. So, the question is, what can you do?
Top 5 tips for active job seekers:
Be Responsive
Be on it! Respond quickly when a recruiter, former/current colleague or acquaintance target you for an open position. Email is sufficient, but making a phone call is the way to stand out. Besides meeting face to face, there is no better way to communicate than by telephone: you will get much more out of a verbal exchange by far than any text or email. A conversation is a great opportunity to build rapport. Always follow instructions or protocol – this highlights your ability to pay attention to detail and you are taking their time into consideration
Be Proactive
Why wait to ask for references? If you are seeking a job, get on the phone with a variety of people you have worked with (supervisor, direct report, volunteer colleague, etc.) and check in with them about whether you can cite them and give our their name and contact information if requested during your job search. Use Linkedin recommendations to your advantage. Strike while the iron is hot and ask for recommendations when you just closed a transaction or buckled down a new release. Keep your resume and social media profiles up to date so you are ready to go when the timing is right.
Get informed
Got a referral through networking? Research the person you are contacting, his or her company, role, past experience, social media, etc. Calling back about an opportunity? Find out more about who you are responding to before you respond, seek to make a connection with that person to understand the scope of the response required. If you are calling the VP's admin or a recruiter back, assume they are a decision maker and find out what you can before you dial. There is no better way to differentiate yourself then to connect with people, which is much easier to do if you have taken the time to do a little research. Going to an interview? We do all this in spades, with a heavy emphasis on the company and team with which the role will work.
Make a Plan
Get your resume pristine, clarify your life and career goals, hold your power pose: Now go!  Plan on researching new opportunities, seeking networking contacts, exploring various job boards, combing through job and employer websites, tailoring your cover letter and resume to specific opportunities, making phone calls, following up in a polite, timely manner. If you are unemployed, treat this as a fulltime job; if not, you can still incorporate these steps into your work flow.
Set Goals
Set clear goals for yourself, then create the tactical plan to accomplish them. Set up dedicated time that you will work on these goal and give yourself concrete targets to accomplish. Plan your day in advance and include some additional time to respond to the fruits of the previous labors. Goal setting is a proven methodology for accomplishing that which you want to accomplish. No one ever wandered into success haphazardly; people achieve success by wanting it, putting their intention into their action, and following through with an action plan.
Looking for a job? Think of it as a new challenge and a fun opportunity, but take a systematic approach.
Life is all about the journey.
About the author:
Tory Thomas, Executive Recruiter, Tech Sales & Marketing Division
Tory traded the big city for the big sky as she made her way cross country from Atlanta to Sun Valley in order to join Redfish. Once a collegiate soccer player at the University of the South, Tory brings a 'work hard' attitude along with an outgoing personality to tackle your recruiting needs.