Microsoft's The Evolving Enterprise website offers this video entitled the "Dynamic Workplace".
This discussion features The Future of Work's Dr. Charles Grantham, author of Corporate Agility, andBrian Collins, Microsoft's Global Workspace Strategy Manager, US, Real Estate and Facilities. This 12 minute video presents a very interesting dialogue on the benefits of workplace flexibility and the significant shift in how we work, play, learn and live.
What is at stake is a quadruple bottom line: Real Estate, Technology, Personnel, & the Environment. When these areas are addressed via flexible and mobile work approach, they bring a savings of 40% of the bottom line consistently, according to Dr. Grantham. Sprint has documented their savings at $25 million.
Employees Flexibility is viewed as a top benefit: people feeling well-rewarded and return that energy and effort to the company. Research shows that people who work in varied environments are on average about 16% more productive than peers in a traditional environment. Additionally, for every hour an employee saves due to work flexibility, they give back 30 minutes to the community.
Companies, in order to remain competitive and become sustainable, need to learn how to manage these location-neutral workers and all of the technology that goes along with it and the change process. "Adapt or Die", says Dr. Grantham.
Click here to watch the video.
More articles on Work/Life Balance & Workshifting – Redfish Technology Resources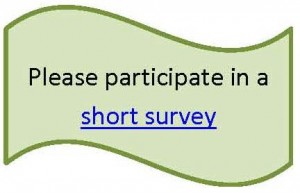 Work/Life Balance Survey – Take a minute to weigh in and win our everlasting gratitude!