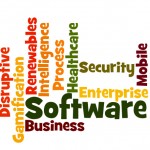 Recruiting Priorities: Solar, Software, Security Tech Jobs
1/15/2013
[plus1 count="true" size="standard"][/plus1]
This week our top Solar, Software, Security recruiting priorities are: Strategic Sales – Solar; Software Development – Cyber Security; Principal Engineer – Cloud; Technical Account Manager – Data Intelligence; Mobile Engineer – Business Process Management; Product Manager – Disruptive Software; Customer Success Engineer – Gamification; .Net Systems Architect – Healthcare Systems: and more.
If you missed us last week, here's the skinny. 'Tuesday Jobs Madness' will now, due to popular request, combine the high tech jobs and the clean tech priority jobs of the week into one post.
You can update your feed subscription and have each Tuesday's updated recruiting /job priorities delivered to you directly.
Solar / Wind /  Renewables
#19727 Sales Manager, Southeast USA & Latin America – Solar Photovoltaic. Miami, FL
#19722 Strategic Account Sales Manager – Solar Photovoltaic. Pleasanton, CA
#19865 I&E Technician – Wind. Putnam, OK
Security / Cloud
#19789 – Software Development Manager – Cyber Security Software. Bethesda, MD
#19862 Principal Software Engineer – Cloud Security
#19747 Lead DevOps Systems Engineer – Cloud Security. San Mateo, CA
#19746 Lead User Interface Engineer – Cloud Security. San Mateo, CA
#19643 Technical Product Manager – App Security. Washington DC
Data Intelligence / Business Process Management / Compliance Monitoring
#19863 Technical Account Manager, Renewals – Data Intelligence. Denver, CO
#19864 Senior Systems Engineer – Data Intelligence. Denver, CO
#19767 Mobile Software Engineer – Business Process Management. Reston, VA
#19848 Force.com Application Developer – Sales Process Software. San Mateo, CA
#18663 Django – Python Developer – Compliance Monitoring. Morristown, NJ
#19790 Java Software Engineer – Data Management. Sunnyvale, CA
#19728 Product Marketing Director – Data Management-Analytics. Mountain View, CA
#19766 Senior Product Manager, Storage & Wan Optimization – Converged IP. Calabasas, CA
Digital Media / Social / Enterprise Video / Mobile / Gamification
#18141 Project Manager – Digital Media Solutions. New York, NY
#19731 Senior Android Developer – Social Networking. New York, NY
#19825 Senior QA Engineer – Enterprise Video. Sunnyvale, CA
#18356 Senior Mobile Developer – iOS-Mobile Entertainment. New York, NY
#19847 Senior Software Engineer – Mobile Products. Mountain View, CA
#19742 Customer Success Engineer – Gamification. Redwood City, CA
Disruptive Software / Healthcare Software
#19732 Junior Product Manager – Disruptive Software. San Francisco, CA
#19733 Senior Product Manager – Disruptive Software. San Francisco, CA
#19752 Lead or Architect, SaaS Applications – Disruptive Software. San Francisco, CA
#19090 QA Engineer or Senior QA Engineer – Disruptive Cloud Platform Solution. San Francisco, CA
#19837 .Net Systems Architect – Healthcare Systems. Palo Alto, CA
#19839 Senior Microsoft Server Specialist– Healthcare Systems. Palo Alto, CA
#19828 Software Development Engineer – Healthcare Systems. Palo Alto, CA
Find these jobs interesting? Next Steps …
Send us your resume (reference the job #). If this isn't right for you,  refer someone! We pay a referral fee on most jobs. And, if you like this posting of our recruiting priorities, then please consider taking a minute to show it! You could hit the Google+ button, or you could say so on the Redfish services page on LinkedIn.  [plus1 count="true" size="standard"][/plus1]