A Recruiter's Perspective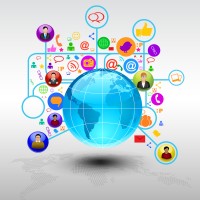 SilkRoad Inc. recently published its report "Top Sources for Hires 2014" boldly subtitled "The Definitive Report on the Most Effective Recruiting Sources". Silkroad is a multination human capital management software company and so the data they have compiled from their clients is very interesting, but may not reflect every company's experience.
The report results do not reflect the experience with job board and engines as recruiting sources that we have at Redfish Technology. We crunched our numbers and have some pretty different results.
Key Differences in Focus/Sector:
The results in the Silkroad report encompass data from companies ranging in size from as few as 100 employees to mid-market and large employers. Although it is not called out, this hiring obviously encompasses the gamut of positions that medium and large employers hire for. Silkroad clients work in many industries across the nation and globe.
Redfish Technology, on the other hand, works primarily with start-up and mid-stage, aggressively growing smaller companies (although we share at least one large media and entertainment client). Redfish recruits exclusively for upper level and specialized positions, ranging from senior developers and account executives to vice presidents and the c-suite. Redfish clients are typically cutting-edge tech companies, in sectors like the software, mobile, cloud, digital media, big data, analytics, ad tech, e-learning, solar, cleantech, etc.
Key Differences in Findings:
Silkroad's report finds that Indeed.com is the most important source of hire, representing roughly 30%. Depending on which section you read, Career Builder represents 8-9% of hires, "unspecified job boards" 8-9%, LinkedIn 3-4%, and Monster 3%. Apparently some companies are using Craigslist but with 4% results. Companies' websites can also be a good source of recruiting.
Next, the Silkroad report looked specifically at the top 5 branded job boards, calling out CareerBuilder as the clear winner in terms of generating interviews and hires. (Indeed.com and SimplyHired are job engines as well as boards.) LinkedIn resulted in the second greatest number of interviews, and surprisingly Craigslist the second greater number of hires. Monster remains the largest job board but only produced 11% of hires amongst Silkroad clients. Dice produced 2% of hires.

Redfish technology recruiters in contrast sourced candidates primarily from LinkedIn, Dice, Monster, Indeed and the Redfish Technology Job portal when using job boards.
Both LinkedIn and Monster are significant sources for the high tech talent that Redfish seeks, both representing 33% of hires from job boards/engines, Monster tends to be a better source for sales and marketing roles than technical roles, but there are plenty of exceptions.
Dice is also important, especially for the developer and technical side of talent sourcing. The Redfish job portal and Indeed tied for a portion of sourcing.
CareerBuilder hasn't generated any interviews or hires in the last couple years. Craigslist has not been a source of placement for Redfish Technology.
Job Board/Engine Sourcing Trends for Tech Recruiting:
In our experience, while LinkedIn and Monster are both leading sources as far as boards, there are some notable trends and observations. Trend-wise, LinkedIn has been slightly less productive as a source of hire (in terms of sourcing resumes) in 2014 versus 2013, Monster has become more important, and Dice has continued to decline.

Job boards aside, LinkedIn is used by professional recruiters as a fantastic networking and referral mechanism. While certainly the companies using Silkroad's ATS use LinkedIn and other networking opportunities, larger companies often leave the sourcing primarily to an HR department or internal recruiter, at least for the easier-to-fill, less specialized jobs.
LinkedIn is an invaluable tool for those networking professionals who know how to leverage existing relationships and build new ones. It takes time to exploit this rich resource, but that is what good tech recruiters do day in and day out. If you are a job seeker, you want to be on LinkedIn. If you are hiring, this is a great source, but as with each source, you must take the time to build and nurture the professional relationships you create and to ask for referrals when looking for your next hire or building your pipeline for the future.
We especially enjoyed this highlight pulled out of the Silkroad report:
"According to the U.S. Bureau of Labor Statistics, 70 percent of all jobs are found through networking. Source: Cited by Cornell University http://as.cornell.edu/academics/careers/networking/"
Just as networking is an essential tool in finding a great job, it is a key aspect of great sourcing and recruiting. Job boards are great tools, but typically sourcing only starts there. It's networking and building relationships and winning referrals that get the best results.