What is it about the workplace and corporate culture at Redfish Technology? The employees love it! And the Idaho Business Reviews has confirmed it! For the second year in a row, Redfish is ranked #1 in the 'Best Places to Work'.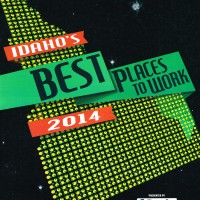 Nationwide technology recruiting company, Redfish Technology, Inc., is headquartered in the beautiful Sun Valley, Idaho area because it rocks! And so does the company – at the April 15th evening award ceremony, the Idaho Business Review and POPULUS awarded Redfish Technology the first prize in its category the 2014 Best Places to Work in Idaho. The company also took the blue ribbon in its category in 2013!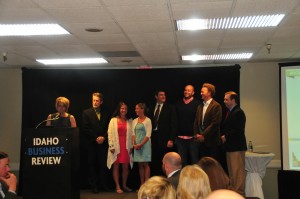 "Congratulations to all the honorees. Redfish Technology loves being in your company!" said Rob Reeves, CEO. "These companies all demonstrate a unique and special company culture and employee recognition that makes them employers of choice." Recognizing the top ten companies in the Micro, Small, and Large Company categories, the Best Places to Work event top awards went to these Idaho companies:
"People care more about organizations that care about people" said Paul Butcher, Vice President/Publisher at Idaho Business Review. "And you can't draw a line, if a company cares about clients, it must care about employees; if it cares about employees, it must care about clients. And this care shows in how they do business."
"It takes courage to ask your employees what they think of your company workplace. It means you have to sit down and listen, and then you have an obligation to act," stated emcee Dave Jeppesen, the Senior VP Sales and Marketing at Blue Cross of Idaho. "Such leadership raises the bar for your company and for all Idaho companies. Employers must follow the lead or risk losing talent."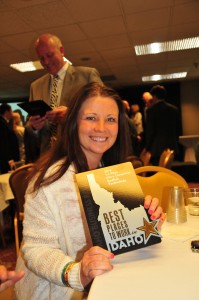 'Best Places to Work' winners are companies that reflect exceptional performance in the areas of Compensation and Benefits, Employee Growth and Development, Work-Life Balance, Workplace Environment, and Company Management.
Learn more about 'Best Places to Work' winners and the Idaho Business Review website.
About Redfish Technology – www.RedfishTech.com
Redfish is an award-winning, nationwide technology talent search and acquisition firm. Founded in 1996, the company provides services nationwide and has offices in the Silicon Valley, the East Coast, and the Sun Valley area. Redfish specializes in recruiting top talent in the mobile, software, security, digital, cloud, saas, e-learning, big data, and cleantech sectors.