Why Employers Should Include a 48-Hour Expiration Date in an Offer Letter
By Meredith Dean, Executive Recruiter, IT Division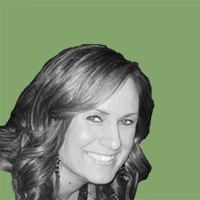 The whole point of any hiring process is to fill a current hiring need. The hiring process isn't done until it's done. That means getting the offer letter signed and assuring that the candidate arrives at the new employer on the appointed day.
So as soon as the ideal candidate is identified: make the offer, manage the variables, and minimize the risks to successfully hiring him/her.
In general, the strongest way to seal the deal is to get a written offer letter signed. There should be a short window of acceptance (typically 48 hours), perhaps giving until Monday if the offer is extended on a Friday. An offer should explicitly call out next steps (to whom the signed offer needs to be returned, any contingencies such as reference checks and the timing thereof, a start date, etc.).
What are the variables and risks that you can minimize with a signed offer letter?
1. Time Kills All Deals.
You may feel great about the person after the interview process, but if you don't extend a formal offer and get it back signed then you don't know 110% where the candidate stands. Deadlines create a sense of urgency and this offer and the opportunity at the company should be the candidate's priority at this point in the process. If your top choice isn't on board now, when will he be? You've made a commitment and the candidate needs to make a commitment too- quickly!
2. Finish the Hiring Process.
How long do you want to wait and wonder if the candidate is totally on board? How long do you want to put other great candidates and your own staff on hold? Do you want to put anyone else through the paces knowing you have already made your choice? You risk losing other great candidates whom you've cultivated while someone dithers around and ultimately doesn't accept your offer. Your time is valuable.
 3. Eliminate Contingencies.
Most offers in the tech sector for important hires will be contingent on references checking out, non-compete clauses being verified, and any confidentiality and invention assignment agreements being signed. An employer shouldn't put much time into these until the offer has been formally accepted. And yet these can take time and need to be completed before the start date, so get that signed acceptance letter back!
4. Competing Offers.
A hot candidate may be interviewing many places and you can't control the timing of other companies making decisions. If you want this talent, most likely you aren't the only one. So lock them in. Once an offer is signed, the job seeker should end all other interviews and take themselves off the market. Discuss this with your hire or ask your recruiter to have this discussion.
5. Comparing Offers.
Don't leave an offer out there dangling so that the candidate is in a position to be comparing offers. Whether the candidate is actively trying to accelerate multiple offers or whether it is the chance of timing, multiple offers are a risk factor to be mitigated by keeping the decision time frame tight.
6. Counter Offers.
Purposely soliciting an offer in order to leverage a current employer against a potential employer is a bad move. It reflects badly on the candidate by showing their true intentions and their disregard for time, effort, and reputation within what often turns out to be a very small circle.
But even when there was no intent to generate a counter, the temptation to seriously consider it can be great. Counter offers are pretty typical these days, even if it generally turns out bad for both the employee who decides to stay and the employer who managed to retain the employee this time around. This is another discussion to be had in advance by the recruiter or hiring manager and it is another reason to give 48 hours for a decision thereby minimizing the chances of a counter arising.
7. Miscellaneous.
Stuff happens. Unforeseen events, accidents, unexpected twists and turns. A signed offer won't make the difference in some cases, but having it in place can be what swings the pendulum just enough to keep from losing someone when life throws miscellaneous variables into the equation.
Creating a sense of urgency and getting a firm written confirmation are part of closing the candidate. Between the timing of a signed offer letter and the start date you do still have work to do, but that will be the subject of another article!
About Meredith Dean, Executive Recruiter, IT Division
Hailing from Washington, Meredith has a degree in business from the University of Washington's Foster School of Business. After forging a successful sales career in the pharmaceutical and health care industry, Meredith packed her bags and headed to the beautiful resort area of Sun Valley where she engages in her passions of photography, hiking, and snowboarding when she's not busy placing top talent with growth mode tech companies.