Weekly Careers in Tech Spotlight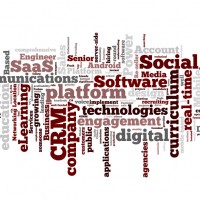 This week's priority recruiting focuses on the dynamic tech spaces of DevOps Engineer, Senior Android Engineer, Backend Software Engineer – Mobile Social Networking/Location Based Services; Director of Business Development – Social Media Platform; Sales Executive – Web CRM Software, and more.
LBS – Mobile Social Networking
This international Location Based Services/Mobile Social Networking company is on a hiring craze! With over 150 Million customers globally, this free LBS instant messaging application for smartphones for chatting up nearby friends and strangers. Flush with cash, this company has had an initial seed round of $2.5MM, and secured a Series A round of funding for $40MM from two leading Silicon Valley VC's. Positions open in San Francisco.
We are recruiting for a DevOps Engineer (#21623) to design, build and maintain high performance, scalable systems, and work with product managers, fellow engineers and designers to come up with solutions to support the app. Also hiring a Senior Android Engineer (#21622) to design and implement server-side code for mobile-based applications, and to design and develop the technical foundation for robust high-volume production applications. Additionally, we are searching for a Backend Software Engineer (#21621) to design and implement server-side code for mobile-based applications.
Social Media Platform
This time a Power Communications platform for real-time engagement via chat, voice calls, to-dos, videos, documents, screen sharing, annotation and voice and visual notes. Forbes, Apple, TechCrunch, as well as many others have recognized this platform as the upcoming leader coordinating projects. Located in Cupertino, the company is privately-held, well-funded, and growing aggressively.
The Director of Business Development (#21614) role is a top priority. We are looking for someone manage an inside Account Executive team, to grow the Re-seller Channel, to maximize revenue, and to drive profitability. The position entails management of the entire US market as well as the Global Re-seller Channel.
Web CRM Software
This company has an interesting niche: Essentially, they are empowering public agencies to function at their highest level through SaaS and CRM technologies. They were founded in 2001, are privately held, profitable, with currently about 25 employees and they are growing, aggressively. Today, the company empowers over 25,000 staff members in hundreds of public agencies across the country with our comprehensive suite of products for Customer Relationship Management, Code Enforcement and Inspections and Citizen Mobile Access software.
We are recruiting for a Sales Executive (#21611) in Oakland, CA. The ideal candidate will be an experienced Sales Executive with an understanding of public agencies, but most importantly; someone who has significant accomplishments in selling enterprise software, ERP, and SaaS.
Search all jobs
Above are some of the key opportunities that are priority hires for us this week. You can find details on these jobs and other fabulous tech career opportunities on our website.
Want updates via LinkedIn?
Follow Redfish on LinkedIn and get job updates, career advice, hiring best practices, and recruiter perspectives. Just click on "Follow" on Redfish Technology's company page.
While you are there: Browse the top 50 jobs we are working on in the Career tab, Read the latest blog posts, network with our recruiters.
Redfish Technology: Building Growth-Mode Tech Companies with Hand-Picked Talent.