Weekly Tech Career Opportunity Spotlight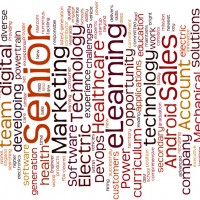 This week's priority recruiting focuses on the fantastic opportunities of: Account Executive – eLearning; Embedded Software Engineer, Senior Android Engineer, Senior Power Electronics Engineer,  Battery Test Engineer, Senior Mechanical Engineer – Electric Vehicles; DevOps Engineer, Firmware Development Manager – Healthcare Technology,  and more.
Electric Vehicles
This company delivers advanced electric powertrain products and services to a diverse range of vehicle OEM and Tier 1 customers, enabling higher performance for electric and hybrid vehicles. They are tackling the greatest challenges of our generation and seek out bright minds, deep commitment, and a diverse set of skills and backgrounds.
We're recruiting for numerous software and mechanical engineer position at this time: Embedded Software Engineer (#20843) with exceptional software development abilities and some experience with embedded systems; this is an opportunity to be a key contributor to the core technology team, writing firmware for multiple modules within the powertrain. Senior Android Engineer (#21624) passionate about developing Android applications for custom hardware solutions. Senior Power Electronics Engineer (#21628), Battery Test Engineer (#21625), Senior Mechanical Engineer (#21629). The Electrical Engineering team here works on a blend of challenges from prototypes through to production, on power levels that range from those similar to consumer electronics applications to hundreds of kWs.
Healthcare Technology
With the mission to improve the quality of life through the use of innovative technology that promotes proactive health care, this company is developing the newest generation of technologies to help address some of the most challenging healthcare issues in the world today. The team consists of technology and healthcare experts who are committed to finding solutions for health and wellness.
We are searching for a talented DevOps Engineer (#21632) with experience in a startup and the ability to work independently, who is passionate about revolutionizing healthcare with digital technology. Also hiring a Firmware Development Manager (#21631) to lead a team that develops and maintains firmware. This is an opportunity to work with the latest-generation of FDA-cleared wearable sensors in the rapidly developing mobile health market.
eLearning
A longtime Redfish favorite, this a rapidly growing eLearning company is the leading provider of digital curriculum for secondary education. Providing a comprehensive online learning platform which helps schools successfully engage all students and prepare them for high school graduation and beyond.
This is an exciting opportunity for a hunter who is passionate about the eLearning space. The Account Executive (#21610) is responsible for achieving an annual target for the sale of digital curriculum solutions to new customers in the New England territory.
Search all jobs
Above are some of the key opportunities that are priority hires for us this week. You can find details on these jobs and other fabulous tech career opportunities on our website.
Want updates via LinkedIn?
Follow Redfish on LinkedIn and get job updates, career advice, hiring best practices, and recruiter perspectives. Just click on "Follow" on Redfish Technology's company page.
While you are there: Browse the top 50 jobs we are working on in the Career tab, Read the latest blog posts, network with our recruiters.
Redfish Technology: Building Growth-Mode Tech Companies with Hand-Picked Talent.