Weekly Tech Career Opportunity Spotlight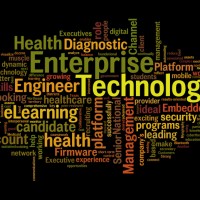 This week, our priority recruiting efforts focus on Senior Embedded Firmware Engineer – Fitness Diagnostic Technology; Engineer, Enterprise Platform – Health Technology; Account Executive – eLearning; National Channel Director – Enterprise Security Management, and more.
Enterprise Security Management
The leading provider of proactive enterprise security management solutions that enable organizations to continually monitor, assess and fortify their cyber-defenses while automating compliance is now hiring for a key role.
The company's platform enables businesses and government agencies to visualize, model and analyze complex network and security control interactions across their entire network of firewalls, routers, load balancers and hosts. With the company's platform, organizations can better understand their security state and regulatory compliance, identify the inherent risk to their operations and critical assets, and drive actions that reduce the risks associated with cybertheft and cyber espionage.
We are looking for a dynamic, self-starting individual for the role of National Channel Director (#21646). The ideal candidate will have a driven work ethic and fit into a collaborative, results-oriented work culture. We are particularly interested in people who are looking to make a sustained longer term commitment to the market mission.
Fitness Diagnostic Technology
This healthtech company is developing technology to quantify muscle health and fitness. Using Electrical Impedance Myography (EIM), the devices measure the quality of muscle in a noninvasive, painless, fast, and accurate way. The technology is based on more than a decade worth of research at Harvard, MIT, and other leading universities that has resulted in dozens of peer-reviewed publications.
We are seeking a top tier candidate for the role of Senior Embedded Firmware Engineer (#21650). We are looking for an experienced engineer with outstanding C programming skills, working knowledge of assembly language, and experience with Bluetooth. The ideal candidate will have experience with consumer products and working in a dynamic startup environment. Strong communication and interpersonal skills are desired as interaction is required with other engineers and management.
More Health Technology – Enterprise Mobile Health
Another exciting company, this one delivers mobile health programs that help healthcare payers better connect with and support families, impacting both short-term decisions and longer-term behaviors that together bend the cost curve in healthcare. Customers include health plans, self-insured employers and Medicaid clients. The programs are configured to reflect the client's branding, health benefits, and existing programs.
As the company enters the next stage in their evolution as an enterprise mobile health platform, we are recruiting Enterprise Platform Engineers (#21649). The ideal candidate will love small teams and startups and appreciate good work-life balance, while wanting to make a positive difference in healthcare and help people live healthier lives.
eLearning
This rapidly growing company is the leading provider of digital curriculum for secondary education. The company provides a comprehensive online learning platform which helps schools successfully engage all students and prepare them for high school graduation and beyond. Districts are successfully using the digital curriculum to meet needs ranging from building foundational skills to creating opportunities for advanced coursework, for both remote and in-classroom students.
We are recruiting for a couple of Account Executives (Northeast #21647, New England #21610, & Western Texas #21640). This is an exciting career opportunity for a hunter who is passionate about the eLearning space. The Account Executive develops excellent relationships and business communications within their territory, as well as representing client needs and goals within the organization, to ensure a renewing and growing client base. Positions are remotely based.
Search all jobs
Above are some of the key opportunities that are priority hires for us this week. You can find details on these jobs and other fabulous tech career opportunities on our website.
Want updates via LinkedIn?
Follow Redfish on LinkedIn and get job updates, career advice, hiring best practices, and recruiter perspectives. Just click on "Follow" on Redfish Technology's company page.
While you are there: Browse the top 50 jobs we are working on in the Career tab, Read the latest blog posts, network with our recruiters.
Redfish Technology: Building Growth-Mode Tech Companies with Hand-Picked Talent.