The Energy Bus
Redfish Team Thought Leadership, Stimulating Ideas, and Innovation Discussions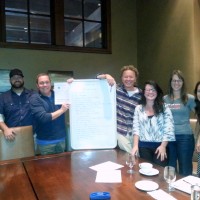 This week we read and discussed Jon Gordon's "The Energy Bus: 10 Rules to Fuel Your Life, Work, and Team with Positive Energy". This is a quick read that provides some nice guidelines for directing your intention and energy in positive and productive directions.
I liken it to yoga really, the principle that the universe is made up of energy and that we all interact and feed off the energy that we and others are creating, passively or actively. And the key here is that we all put out energy, so make it an intentional, active, and positive energy.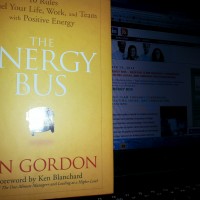 Rather than unveil the Ten Rules here, let me share the Redfish team discussion with you. Rob Reeves, our fearless CEO, asked each member of the team to consider and answer several light and fluffy questions: What are our goals? What do we see in the future? What would we hope to accomplish? What do we stand for? What the team can expect from us?
There was a lot of overlap and recurring themes in the team responses, and a lot of active intention. The goals are ambitious: We strive to be the hiring manager's #1 recruiter, grow our business, and create more and deeper relationships with candidates and companies while providing expertise and value, doing our job with integrity, and having fun. We want to push ourselves and others to excel, foster a creative and supportive work environment, be diligent and accountable in everything we do, and continue to raise the bar of recruiting.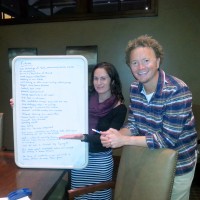 In the future we fully expect to be chosen by Outside Magazine among the Best Places to Work, and we see ourselves expanding the company and creating more specialized divisions. We embrace challenging ourselves, learning from each other, exploring new markets and models, thinking outside the box, and growing our reputation as a top tech recruiting firm.
We hope to become known as the best recruiting company in Sun Valley and the Bay Area. We have a unique culture and we wish to spread that from our office throughout everything we do and everyone we touch, from companies we recruit for to candidates we interact with to our community that we support. We hope to accomplish a record setting year, with more diversity in clients and markets.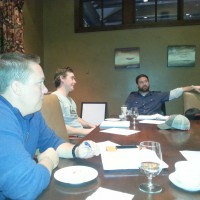 We stand for so many things: team, success, integrity, honesty, fun, positive attitude, professionalism, commitment, making the lives we touch better, giving back to the community, passion, self-improvement, respect, and kick-ass lives!
You can expect from us: results, positivity, dependability, creativity, improvement, value, efficiency, leadership, respect, honesty, timeliness, productivity, open communication, purpose and vision, 100% effort.
And we'll strive to work with like-minded people and companies!
What do you think?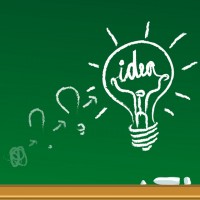 Let us know your thoughts on these ideas, or suggest a topic for our next discussion!
About this post:
The recruiting team gathers weekly to consider and discuss various ideas that merit attention in business strategy, organizational behavior, and psychology. From thought leaders to innovative disruptors, these discussion stimulate new ideas that can be applied professionally and personally. We'd like to share what we are thinking about with you.
You can read related posts under the category stimulating ideas.
Discussion: The Energy Bus by Jon Gordon