Spooky Strong Hiring in October
Recruiting, Staffing & Employment News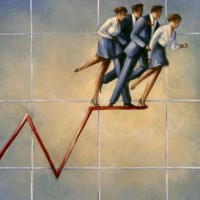 Sales hiring was spooky strong in October, we placed a number of positions such as Director of Sales, Sales Executive, and Account Executive this last month. Other hiring included technical professionals including the positions of Senior Embedded Firmware Engineer and Linux Technical Support. The hottest tech sector hiring was in Fitness Diagnostic Technology, Network Security, Web CRM Software, eLearning, and Cloud Hosting.
Dice reported on the big tech layoffs this quarter at Cisco and Microsoft Research Silicon Valley but noted that recruiters are busier than ever. Mergers and acquisitions abound, and companies are growing – Google has grown by 7,000 employees over the last year. The unemployment rate for all categories last month came in at 5.8 percent, but tech professionals are nearly half that at 3% in October.
The BLS jobs report showed an additional 214,000 in October, which continues an upward trend with an average monthly gain of 222,000 over the last 12 months. The sectors with the most growth include: food services and drinking places, retail trade, and health care. Professional and business services added 37,000 jobs, computer systems design and related services increased by 7,000. August and September job numbers were revised upward by 31,000 more than previously reported.
The ADP National Employment Report counted 230,000 new jobs last month. Carlos Rodriguez, president and chief executive officer of ADP stated that "Employment continues to trend upward as we begin the last quarter of 2014, driven mostly by small to mid-sized companies. October's job growth is the highest since June and the second highest gain of 2014."
Reuters reported that U.S. consumer sentiment rose in October to its highest level in over seven years; the rise is attributed to growing optimism about the economy and more favorable personal financial expectations. According to a recent survey "Overall, five years after the start of the recovery, consumers have finally begun to adopt the expectations and behaviors that have driven past expansions," reported survey director Richard Curtin.
The Conference Board Consumer Confidence Index Rebounds. Says Lynn Franco, Director of Economic Indicators at The Conference Board: "Consumer confidence, which had declined in September, rebounded in October. A more favorable assessment of the current job market and business conditions contributed to the improvement in consumers' view of the present situation. Looking ahead, consumers have regained confidence in the short-term outlook for the economy and labor market, and are more optimistic about their future earnings potential."