The Network Technology Revolution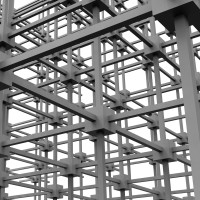 What is it?
Jobenomics defines the Network Technology Revolution as "the next generation in digital technology that will transform society and economies.  The NTR is characterized by a perfect storm of highly advanced technologies, processes and systems, including  big data (zettabytes of data stored in "clouds"), semantic webs (thinking websites), machine learning (systems that can learn from data), mobile robotics (automated machines capable of movement), ubiquitous computing (embedding microprocessors in everyday objects to communicate information without requiring human interaction), national broadband system (bringing high-speed networks to everyone ), and the "Internet of Things" (a world where more things are connected to the Internet than people)."
Exponential Connections
IDC posits that the Internet of Things Market value could reach $2.3 trillion by the end of 2014, and then grow to over $3 trillion by 2020. According to Gartner the Internet of Things will grow exponentially to 26 billion devices by 2020, generating incremental revenue exceeding $300 billion in services by then. And ABI Research declares that more than 30 billion devices will wirelessly connect to the IoT in 2020. Machine-to-Machine communications devices for healthcare monitoring and remote care will represent the bulk of the $7.9 billion spent on M2M devices and the Internet of Things by 2018, according to Ovum, with M2M connections reaching 360.9 million in 2018, three times the number in 2012. Cloudtimes reports that "Cisco says that by 2020 there will be over 50 billion devices connected to the Internet, The connected devices will be not just computers, tablets or smartphones, but sunglasses, watches, cars or vending machines that will be able to guess your tastes. The Internet of Things (IoT) will generate revenues of $19 trillion dollars and will have five to ten times more impact on society than had Internet."
The Revolution Must Be Staffed
VisionMobile sees job trends going in the direction of the Internet of Things, and predicts a 4.2 million increase in the number of IoT developers over the next six years – from 300,000 to 4,500,000. Author Chuck Vollmer writes that just as the Industrial Revolution, the Military Technology Revolution and the Information Technology Revolution created millions of new jobs, "the NTR could lead to the creation of tens of millions of new productive jobs, as well as countless economic and social benefits".
The fastest growing tech skills according to Dice are: Puppet, Cybersecurity, Big Data, NoSQL, Hadoop, and Cloud – An Intuit survey predicts that 78% of U.S. small businesses will have fully embraced the cloud by 2020, today the adoption rate is at 37%. Dice research finds that architects, engineers, developers, administrators, and analysts were the top positions sought by hiring managers in the context of cloud.
An IDC White Paper "Climate Change: Cloud's Impact on IT Organizations and Staffing" sponsored by Microsoft Corp. reported that in 2012 there were 1.7 million unfilled cloud-related positions alone. The report further stated that demand for "cloud-ready" IT workers will grow by 26 percent annually through 2015, with as many as 7 million cloud-related jobs available worldwide. Cloud-related skills represent massive growth opportunities in IT employment and worldwide the demand for cloud-related positions will grow by 26 percent annually through 2015.
The exponential number of "things" that will connect via the Internet of Things means a growing need for securing them, leading to many new jobs in cybersecurity over the next several years. Susan Hall writes on Dice that this demand for security professionals will exacerbate the ongoing shortage, citing Cisco's 2014 Annual Security Report that estimates 1 million security professionals are already needed to meet today's demand globally.
Tech Forecast
Tech is the future! It's going to be cloudy with tech jobs reigning!