Weekly Tech Career Opportunity Spotlight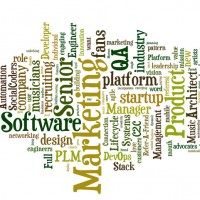 This week, our tech recruiting priorities are: Director or Senior Product Manager, Senior Software Architect, DevOps Engineer – Social Marketing; QA Systems Support, QA Automation, Full Stack Developer – Product Lifecycle Management Software and more.
Social Marketing – C2C Referral Marketing
Work for a cutting edge C2C Referral Marketing company that is enabling brands to harness the power of word of mouth recommendations and emerging social networking platforms. Consistent with this mission, they have created "Refer-A-Friend" — a solution that became the industry's leading referral marketing solution. The company envisioned a range of applications for brands to turn their highly engaged, loyal customers into "social advocates" – who, in turn, drive social word of mouth by sharing stories; recommendations, offers and expressions about the brand with their friends and social communities.
We are recruiting for a DevOps Engineer (#21763) in San Francisco to join this growing dynamic team.
Social Marketing – SocialCoders
This extraordinary team of 10 developers are SocialCoders. Come to work every day excited, and know that you are building an awesome product and have proof! This startup already has paying customers and is generating revenue.
We are recruiting for a Senior Software Architect – Java, Ruby, SOA (#21753) in San Francisco to join a team that cares about good design and building a stable, epic product. We're looking for a Software Architect who enjoys looking at the big picture. From design pattern to code, we want someone who will understand our system like the back of their hand and help in creating a clean, stable code base.
Social Marketing – Music Connection Platform
This jamming company is unlocking new opportunities for the music industry by connecting musicians, fans and partners on a single platform. From Rihanna and Maroon 5 to Matisyahu and Mayday Parade, more than 500,000 musicians use this company's platform to reach & build deeper relationships with music lovers everywhere, and make a more sustainable living by engaging with fans in new and creative ways. Music fans use the platform to stay informed about the music & musicians they love and experience once-in-a-lifetime, personal interactions with indie and superstar artists.
We are seeking a Director or Senior Product Manager (#21762) in San Francisco with exceptional drive, intellect, creativity, and communication skill to play a leadership role in modernizing the music industry. The Senior Product Manager will be responsible for understanding the needs of artists, fans, and partners and conceiving and defining new products and features that align with our company's mission and vision. This is a very senior, hands-on, individual contributor role, for now, although it will grow into a hierarchical management role over time.
Product Lifecycle Management Software
Join a leader in the PLM industry. With a wealth of experience, this company's leadership team came together knowing that PLM for apparel, footwear, luxury goods and consumer goods companies had to be different. Guided by their vision, today the company offers an intuitive, user friendly and completely web-based PLM system that deploys and delivers value rapidly and incorporates domain expertise and business best practices.
We are recruiting smart, passionate, and want to drive innovation in the startup community in Los Gatos – multiple positions open. The QA Systems Support (#21760) and the QA Automation (#21759) roles work closely with product managers, developers, and devops engineers to ensure high quality and timely product releases.  The Full Stack Developer (#21758) will enjoy working across the software stack to design, develop and deploy engaging experiences for mobile and web. We value strong engineers who are agile enough to jump into any project. Our ideal candidate is both a team player and an independent self-starter; is a perfectionist at heart but wants to release fast and iterate. If you thrive in a collaborative, startup environment and have a passion for writing elegant code that runs at web-scale, we'd love to hear from you
Search all jobs
Above are some of the key opportunities that are priority hires for us this week. You can find details on these jobs and other fabulous tech career opportunities on our website.
Want updates via LinkedIn?
Follow Redfish on LinkedIn and get job updates, career advice, hiring best practices, and recruiter perspectives. Just click on "Follow" on Redfish Technology's company page.
Redfish Technology: Building Growth-Mode Tech Companies with Hand-Picked Talent.