Weekly Tech Career Opportunity Spotlight
This week, our tech recruiting priorities are: Senior Quality Assurance Engineer – BYOD/Mobile Security; Senior Client Managers – IT Infrastructure Solutions; Front End Engineer & Backend Engineer – EdTech and more.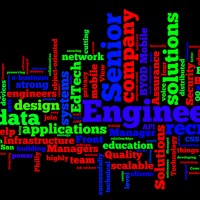 BYOD/Mobile Security
Work on the cutting edge of security technology. This company is saving the corporate world from information thievery by securing company data as it interacts with employee-owned mobile devices, applications and services. The company makes mobile security strong, transparent, and easy to manage while preserving end-user privacy and usability at "bring your own device" (BYOD) workplaces, unlike other solutions that lock down mobile devices and stifle personal productivity and privacy.
We are recruiting for a Senior Quality Assurance Engineer (#21765) to join the San Francisco team. The right person will have experience in developing distributed systems, high transaction scaling, multi-component platforms, and designing redundant, scalable solutions that will continue taking our solutions to the next level.
IT Infrastructure Solutions
Do you believe in the power of technology to transform your organization, make things work better… and take your business to the next level? This company leverages its extensive experience in network integration to enable organizations to connect, collaborate and create. Join a leader in Consulting Services, Enterprise Networking, Collaboration, Data Center, Managed Services, and Cloud Solutions.
We are recruiting for several Senior Client Managers (#21782) in Philly, NY/NJ, and Boston. The Client Manager will successfully develop, cultivate and maintain positive relationships with potential clients, those newly acquired and assigned clients. Generally, the role requires 70% sales & customer relationship skill and 30% technical skill. A Client Manager must also successfully partner with a team of systems engineers to help find solutions to current or unforeseen communication challenges by providing network solutions consisting of voice, data, e-business, etc.
EdTech
Empower students through education to advance themselves personally and professionally, and help them land their dream job in the tech industry – that is the mission of this EdTech company. Education is no longer limited to four years or four walls, it's a lifelong pursuit. Technology is advancing rapidly, and there is a growing skills gap between job-seekers and career opportunities that this company is dedicated to closing through education.
We are recruiting for a Front End Engineer (#21769) with strong CS fundamentals, mastery of OO, and CSS, as well as strong opinions about the right ways to do things that you aren't afraid to defend with evidence. Also hiring for a Senior Backend Engineer(#21770) with demonstrated leadership in software projects, working with small or large teams of engineers and solid expertise in object-oriented design, web API design, managing huge data sets, and building highly scalable applications. Come join the team in Mountain View, and help build the university of the future!
Search all jobs
Above are some of the key opportunities that are priority hires for us this week. You can find details on these jobs and other fabulous tech career opportunities on our website.
Want updates via LinkedIn?
Follow Redfish on LinkedIn and get job updates, career advice, hiring best practices, and recruiter perspectives. Just click on "Follow" on Redfish Technology's company page.
Redfish Technology: Building Growth-Mode Tech Companies with Hand-Picked Talent.