Weekly Tech Career Opportunity Spotlight
Mobile Connectivity, Data Protection, RF Solutions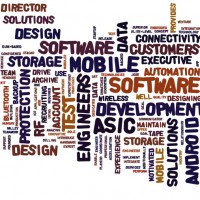 This week, our tech recruiting priorities are: Director of Sales, Account Executive, Mobile Test Automation Engineer, Android SDK Engineer – Mobile Connectivity; Software Engineers for the Deep Storage Development & Test Driving – Data Protection; ASIC Design Engineers – RF Solutions; and more!
Mobile Connectivity
This is a venture backed startup based in Silicon Valley founded by a team of network engineers dedicated to delivering superior mobile experiences for its customers.
We are looking for an elite-level Director of Sales (#21807) with a strong understanding of the mobile app or mobile SDK space. A true hunter, you are assertive, tenacious, and passionate about reaching out to potential partners. An expert level communicator, you know how to get a deal done, and build amazing relationships. The Account Executive (#21808) is a highly motivated sales person who values the concept of teamwork. You have experience selling to publishers and you are hungry for building a legacy by introducing a new product into the Mobile ecosystem.
We are also recruiting for a Mobile Test Automation Engineer (#21814) who will design, develop and maintain a test automation framework. The role will introduce and implement continuous integration best practices, and own software quality and release criteria. The Android SDK Engineer (#21813) will design, develop and maintain a software development kit (SDK) that provides APIs to application developers on Android. As a core part of the acceleration team, you will deliver the components required to win customers on Android.
Data Protection
This Boulder company is defining, designing and delivering innovative data protection through tape and disk-based backup, recovery and archive storage solutions. By igniting innovation the company challenges expectations of the data protection market with intelligent, integrated, and simple to use backup and archive technologies. With over 30 years of experience in storage, the goal is to develop high-density, feature-rich storage products with unmatched service and support to customers worldwide.
Only "A" players will be considered. We are recruiting for several positions: Software Engineer, Deep Storage Development Team (#21820), Software Engineer in Test, Deep Storage Devices (#21819), and a Software Engineer, Test Drive Development (#21821). As this company is designing a flagship tape storage system with their smart, motivated team they would like to add one more software engineer. This is a hands-on, code-heavy position.
RF Solutions
This San Jose company provides Bluetooth modules, Bluetooth stacks, and M2M solutions for wireless applications. Additionally, they offer embedded software and enable customers to integrate industry leading wireless technology easily and quickly, using ready to use hardware and software platforms, M2M solutions, and professional services.
We are searching for an ASIC Design Engineer (#21822) to perform ASIC design activities and develop mixed signal ICs, as well as a Lead ASIC Design Engineer – RF Solutions (#21823) to lead daily activities of the ASIC design team and coordinate with various IC production vendors, as well as assist in architecture/design activities.
Search all jobs
Above are some of the key opportunities that are priority hires for us this week. You can find details on these jobs and other fabulous tech career opportunities on our website.
Want updates via LinkedIn?
Follow Redfish on LinkedIn and get job updates, career advice, hiring best practices, and recruiter perspectives. Just click on "Follow" on Redfish Technology's company page.
Redfish Technology: Building Growth-Mode Tech Companies with Hand-Picked Talent.