Weekly Tech Career Opportunity Spotlight
Mid-Market Account Executive, Customer Success Manager, Senior Software Engineer, UI-UX Designer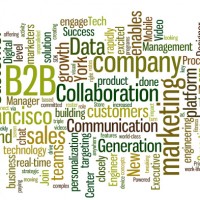 This week, our tech recruiting priorities are: Mid-Market, Senior Account Executive – SaaS-based B2B Digital Media Technology; Customer Success Manager – B2B Demand Generation; Senior Software Engineer – Mobile Fitness; UI-UX Designer – Communication & Collaboration Platform; and more!
SaaS-based B2B Digital Media Technology
Join the leading targeting and personalization company for B2B, offering the only subscription-based ad targeting and web personalization solution that enables marketers to connect campaigns directly to revenue. Powered by patented technology that enables marketers to identify and segment companies on the web and delivers detailed, targetable business attributes in real-time, the company's product connects to existing sales and marketing technologies – including CMS, CRM, marketing automation, analytics, chat and others — and provides a unified view of all activity across the entire sales funnel. This allows businesses to target, engage, convert and retain the customers only that matter most to their bottom line.
Now hiring a Mid-Market, Senior Account Executive (#21840) in New York to play a critical role in developing strategic sales plans and generating revenue to help support the company's triple digit growth rate. This position is based in our New York office with some traveling within assigned territory. With a roster of loyal, blue-chip customers that's growing every day, they're in a phase of tremendous growth and building the team that will take them to the next level. As a company, they're as committed to growing careers as we are to building world-class B2B marketing technology, all while enjoying an unparalleled work-life balance.
B2B Demand Generation
Work with a growing social-powered B2B Demand Generation solution that enables companies to tap into social, internal and external data in real time to discover, enrich and understand prospects, and drive increased marketing and sales performance. This is a startup with a fast-paced, fun, hard-charging culture.
We are recruiting for a Customer Success Manager (#21850) in San Francisco to help customers create powerful referral marketing programs. You're excited to work closely with customer teams to turn high level concepts and complex ideas into simple, concrete steps. You are instrumental in moving projects forward.
Mobile Fitness
This group is enabling fitness anywhere by anyone – mobile driven and socially connected. They are currently live in seven cities and are rapidly expanding the paying customer base. The company uses a mixture of Java, Python, Ruby, and Objective-C to get the job done. You might not know all these languages, but that won't stop you from learning.
We are looking for a Senior Software Engineer (#21832) in San Francisco to be a key member of the engineering team. You will work on adding new functionality to support company growth. This could range from tweaking the payments logic to creating a benchmarking mechanism for speeding up the site to user collaboration features. The ideal candidate will be comfortable in the early stage startup environment and excited about the impact you can have.
Communication & Collaboration Platform
Our client is a Communication & Collaboration Platform for real-time engagement via chat, voice calls, to-dos, videos, documents, screen sharing, annotation and voice and visual notes. Their SDK allows any application on any device to integrate the company's platform capabilities with just a few lines of code. Integrating the platform into a business app allows teams to engage with other right in the app to get things done. The company's platform is rated # 1 in Apple App Store in Collaboration category.
We are searching for a talented UI-UX Designer (#21841) in Cupertino. Join a rapidly growing company at the cutting edge of collaboration. You will be part of the design team and will be working closely with the product and engineering teams.
Search all jobs
Above are some of the key opportunities that are priority hires for us this week. You can find details on these jobs and other fabulous tech career opportunities on our website.
Want updates via LinkedIn?
Follow Redfish on LinkedIn and get job updates, career advice, hiring best practices, and recruiter perspectives. Just click on "Follow" on Redfish Technology's company page.
Redfish Technology: Building Growth-Mode Tech Companies with Hand-Picked Talent.