Weekly Career Recruiting Spotlight
Technical Writer, Business Development, Product Manager WAF, Product Marketing, Inside Sales, .NET Developer, Flex Technical Team Lead, UX/UI Designer, DevOps Engineer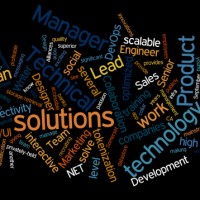 This week, our tech recruiting priorities are: Technical Writer, Director Business Development, Product Manager WAF, Product Marketing Manager, Inside Sales – Security Industry; Senior .NET Developer, Flex Technical Team Lead, UX/UI Designer, DevOps Engineer – Collaboration & Communication & Connectivity; and more!
Security Industry –
We are recruiting for several positions with several security companies:
Technical Writer (#21865) and Director Business Development and Alliances (#21744) in Cupertino to help solve the industry's biggest problem: making encryption and tokenization of data simple for even the most complex use cases, this company has solved this challenge through cryptographic innovations. As the leading expert in data-centric encryption and tokenization, the company provides data security solutions for some of the largest merchants and retailers, and top banks and payments processors.
Product Manager WAF (#21849) and a Product Marketing Manager (#21812) in Campbell to work with industry-leading solutions designed to solve mainstream IT problems – efficiently and cost effectively – while maintaining a level of customer support and satisfaction second to none.
Inside Sales / Lead Qualification Specialist (#21811) in San Francisco to work with a profitable, privately-held anti-spam technology company that produces high performance messaging security solutions to the world's largest ISPs, mobile and social networks.
Collaboration & Communication & Connectivity –
Senior .NET Developer (#21863) in San Francisco with a technology startup has developed an online task management platform for blue collar workers, that helps restore employees' passion by giving them tools that make their jobs more engaging, fun and fulfilling. The company has grown significantly since launching its full platform in September 2013. It supports work done for over 25 airlines, has significant user adoption, and is achieving a dominant position in commercial aviation.
Flex Technical Team Lead (#21860) in Somerset with a leading developer of interactive training, communications solutions and cutting edge technology for government agencies, large corporations and healthcare companies. For over 20 years, the mission has been to provide our clients with high quality integrated technology, communications and training solutions that are scalable, interactive and web deliverable.
UX/UI Designer (#21858) in San Francisco working with an exciting young company that is building the future of social. The company believes that relationships are the most valuable thing we have. They put all your relationships in your pocket and helps you see more of the people you care about in the real world. They're not out to build another app to keep you glued to your screen with status updates and photos of people you don't know.
DevOps Engineer (#21824) in Redwood City, CA with a venture backed startup based in Silicon Valley founded by a team of network engineers dedicated to delivering superior mobile experiences for its customers. Design, provision and manage a scalable cloud infrastructure. The infrastructure involves compute instances optimized for packet level operations, storage/retrieval infra optimized for medium to large sized datastore and traditional publicly accessible web properties
Search all jobs
Above are some of the key opportunities that are priority hires for us this week. You can find details on these jobs and other fabulous tech career opportunities on our website.
Want updates via LinkedIn?
Follow Redfish on LinkedIn and get job updates, career advice, hiring best practices, and recruiter perspectives. Just click on "Follow" on Redfish Technology's company page.
Redfish Technology: Building Growth-Mode Tech Companies with Hand-Picked Talent.