Jobs Growth Positive but Disappointing
Recruiting, Staffing & Employment News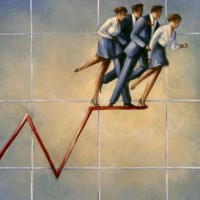 Redfish filled these roles last month: Western Sales Manager, Account Executive, Area Sales Director – Public Sector, Ruby on Rails Engineer, Software Development Engineer, Senior Server Engineer, Product Manager, and Technical Product Manager.
The busiest tech sector hiring occurred in: Network Security, Gamification Collaboration Software, Communication & Collaboration Platform, Cloud Video Conferencing, App Security, Healthcare Platform, IT Infrastructure Solutions, and Software Development.
The Bureau of Labor Statistics jobs report shows that over the past 3 months, job gains have averaged 197,000 per month, March however dipped with the addition of 126,000. This figure is the weakest since December 2013 and far lower than the 248,000 new jobs economists were predicting. Many attribute the dip to harsh winter conditions and low oil prices. Professional and business services (+40,000), health care (+22,000), and retail trade (+26,000) continued to trend upwards.
The recent Fannie Mae Economic and Strategic Research report shows that job growth remains solid. Last month's net hiring was up despite inclement weather, West Coast port labor disruptions, and energy job market disruptions. In fact, over the past year, the economy created a remarkable 3.3 million jobs, the best since 2000.
Moody's Analytics is predicting this expansion to be one of the longest in history while MarketWatch writes that the US economy "has slowed down by almost every measure except for perhaps the most crucial one: jobs."