Weekly Career Recruiting Spotlight
Region Sales Director, Salesforce Developer Administrator, Senior Account Executive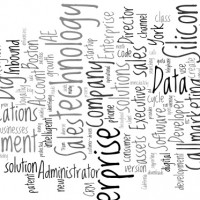 This week, our tech recruiting priorities are: Region Sales Director – Inbound Call Marketing Solutions; Salesforce Developer Administrator – Software Development; Senior Account Executive – Enterprise Big Data; and more!
Inbound Call Marketing Solutions
Founded by a successful team technology executives, who built their prior startup into a multi-hundred million dollar public company, this company is the industry-leading provider of enterprise inbound call marketing solutions. The patent protected technology is the cloud marketing solution that optimizes the inbound call channel, delivering better customers faster. They are passionate about developing customer-driven solutions that enable businesses to increase sales, strengthen consumer loyalty and improve the efficiency of their ad spending. Simply put, they make marketers more intelligent with every phone call!
We seek a Boston area Region Sales Director (#21885) with a proven track record of sales success to be responsible for an individual annual revenue quota. This experienced sales expert will bring a robust contact list, be ready to go to market immediately and evangelize our product to those that value phone calls. All members of the team have passion for identifying, developing, and signing new business.
Software Development
Backed up by world class technology, our client leads the world in version management of source code and all type of digital assets. The company is the trusted standard for companies that wish to manage their assets throughout the application life cycle. Today, over 380,000 developers and 5000 companies use our client's products. Customers include many Fortune 500 companies, world brand leaders, and influencers in diverse industries.
We are recruiting for a Salesforce Developer / Administrator (#21884) in Alameda to be responsible for supporting and developing the salesforce.com CRM tool. This is a pivotal role in developing the use of the salesforce.com to enable best practices and company growth strategies. This position will work closely with various business teams to create and build functional operational support through the salesforce.com application.
Enterprise Big Data
Work with the leader in Big Data application infrastructure, delivering products that help enterprises create, deploy, run and manage data applications at scale. The company's flagship enterprise solution was designed to accelerate the development and management of enterprise data applications. This is the team behind the most widely deployed technology for data applications with more than 150,000 user downloads a month. Used by thousands of businesses this company's technology is the de facto standard in open source application infrastructure technology.
We are searching for a Senior Account Executive (#21881) in New York, to be a key member of the Sales Team and to be charged with selling company solutions to potential customers. The Senior AE will be responsible for proactively winning new enterprise accounts by telephone or other electronic means of communication, with occasional in person visits to customer's place of business. The Senior AE will be responsible for the entire sale cycle and requires a wide range of business development activities, as well as account management.
Search all jobs
Above are some of the key opportunities that are priority hires for us this week. You can find details on these jobs and other fabulous tech career opportunities on our website.
Want updates via LinkedIn?
Follow Redfish on LinkedIn and get job updates, career advice, hiring best practices, and recruiter perspectives. Just click on "Follow" on Redfish Technology's company page.
Redfish Technology: Building Growth-Mode Tech Companies with Hand-Picked Talent.