Weekly Career Recruiting Spotlight
Senior Software Engineers & Senior Manager Product Management, Payments; Senior Product Marketing Manager, B2B; Territory Manager, Northeast Region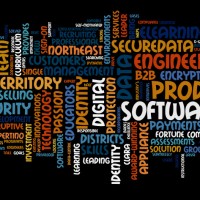 This week, our tech recruiting priorities are: Senior Software Engineers & Senior Manager Product Management, Payments – Security Industry; Senior Product Marketing Manager, B2B – Identity Protection; Territory Manager, Northeast Region – eLearning; and more!
Security Industry
Work to solve the industry's biggest problem: Making encryption and tokenization of data simple for even the most complex use cases. This company has solved this challenge through cryptographic innovations. As the leading expert in data-centric encryption and tokenization, the company provides data security solutions for some of the largest merchants and retailers, and top banks and payments processors.
We are recruiting for several roles in Cupertino:
Senior Software Engineer, SecureData Appliance Team (#21868) to work on the server software team to bring new features and innovations to the SecureData Appliance. Senior Software Engineer, SecureData Client Team (#21869) to bring SecureData to multiple platforms and environments. Senior Software Engineer (#21874) with a passion for excellence in designing and developing SDKs and crypto software in C/C++ and Java. Senior Software Engineer (#21873) to Senior Manager Product Management, Payments (#21872) will be a self-motivated, passionate individual who lives and breathes product management with particular interest in disruptive technology in high value dynamic markets. You will have passion about your products – and be a business leader capable of deciding where future investment and growth will be made to maximize yours and the company's success.
Security / Identity Protection
Help take identity management to the next level. This company provides unified identity management across cloud, mobile and data center environments. The solutions deliver single sign-on (SSO) for users, privilege management and auditing for security and compliance, and a simplified identity infrastructure for IT. This solution is already used by more than 5,000 customers worldwide, including half the Fortune 50.
We are searching for a Senior Product Marketing Manager, B2B (#21887) in Santa Clara. The ideal candidate will be an experienced and energetic person with a strong attention to detail and an eye for quality, along with the ability to translate technical capabilities into benefits that resonate with enterprise IT customers. In this role, you'll drive messaging and deliverables for the company's privileged identity management offerings.
eLearning
This eLearning company helps districts implement digital learning initiatives with award-winning content, tools and services. By incorporating the curriculum and assessments into core instruction, educators help their students develop 21st century skills. With the digital content management solution, districts can seamlessly access, organize and share digital content to meet their instructional goals. The company also offers industry-leading professional development services to support educators as they integrate technology into the classroom.
Job Opportunity:
We are looking for a Territory Manager, Northeast Region (#21115) to build and maintain business relationships with new and existing customers through consultative/strategic selling skills leading to the sale of products and related professional development programs in the K-12 education marketplace. The Territory Manager is a field-based sales position and is responsible for selling products to school districts within the assigned territory.
Search all jobs
Above are some of the key opportunities that are priority hires for us this week. You can find details on these jobs and other fabulous tech career opportunities on our website.
Want updates via LinkedIn?
Follow Redfish on LinkedIn and get job updates, career advice, hiring best practices, and recruiter perspectives. Just click on "Follow" on Redfish Technology's company page.
Redfish Technology: Building Growth-Mode Tech Companies with Hand-Picked Talent.