Weekly Career Recruiting Spotlight
Senior Client Managers, Solutions Engineer, Infrastructure Engineer, DevOps Engineer, Account Executives, Marketing Manager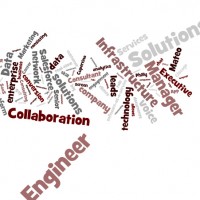 This week, our tech recruiting priorities are Senior Client Managers – IT Infrastructure Solutions; Solutions Engineer – Communication & Collaboration Platform; Infrastructure Engineer, DevOps Engineer, Account Executives, Marketing Manager, Salesforce Consultant – Predictive Analytics/Big Data; and more!
IT Infrastructure Solutions
This company leverages its extensive experience in network integration to enable organizations to connect, collaborate and create. They do this by focusing: Consulting Services, Enterprise Networking, Collaboration, Data Center, Managed Services, and Cloud Solutions. This company believes in the power of technology to transform your organization, make things work better… and take your business to the next level. They are a global leader in the provision and management of specialist IT infrastructure solutions and services.
We are recruiting for several Senior Client Managers (#21899) in multiple locations: Chicago, Philly, NY/NJ, Boston. In this role, a Client Manager must successfully develop, cultivate and maintain positive relationships with potential clients, those newly acquired and assigned clients. Clients may include, enterprise, commercial or public sector depending the assignment area of the Client Manager. Generally, the role requires 70% sales & customer relationship skill and 30% technical skill. A Client Manager must also successfully partner with a team of systems engineers to help find solutions to current or unforeseen communication challenges by providing network solutions consisting of voice, data, e-business, etc.
Communication & Collaboration Platform
This company provides real-time engagement via chat, voice calls, to-dos, videos, documents, screen sharing, annotation and voice and visual notes. Their SDK allows any application on any device to integrate the company's platform capabilities with just a few lines of code. Integrating the platform into a business app allows teams to engage with other right in the app to get things done. The company's platform is rated # 1 in Apple App Store in Collaboration category.
We are searching for a Solutions Engineer (#21890) in Cupertino with a passion for delivering success to customers, this is the perfect position for you. The leading a new wave of innovation in the mobile collaboration and communication space and is looking for a highly motivated senior-level Solutions Engineer to help build and expand their strategic alliances with technology partners. In this position, you will put your expertise to use to influence customer decisions, provide insightful solutions, and guide successful implementations.
Predictive Analytics/Big Data
Work with an exciting software-as-a-service (SaaS) company that helps B2B marketers prioritize leads and generate new prospects using predictive analytics and big data. The platform increases sales conversion rates by enabling enterprise marketers to micro-segment leads and identify new leads based on probability of conversion. Founded in 2012 and headquartered in San Mateo, CA, the company's team is comprised of neural network scientists, natural language processing scientists and distributed computing experts, as well as executives and early employees from Marketo, Salesforce, Facebook, Dropbox, and other leading enterprise technology companies.
We are recruiting for many roles in San Mateo: Infrastructure Engineer (#21897), DevOps Engineer (#21898), Enterprise Account Executive (#21895), Account Executive (#21893), Sale Development Rep (#21894), Marketing Manager (#21892), and Salesforce Consultant (#21889).
Search all jobs
Above are some of the key opportunities that are priority hires for us this week. You can find details on these jobs and other fabulous tech career opportunities on our website.
Want updates via LinkedIn?
Follow Redfish on LinkedIn and get job updates, career advice, hiring best practices, and recruiter perspectives. Just click on "Follow" on Redfish Technology's company page.
Redfish Technology: Building Growth-Mode Tech Companies with Hand-Picked Talent.