Building Your Team from the Net Out
By Mike Curry, Executive Recruiter, IT Division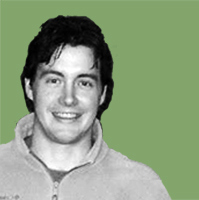 As a former professional hockey player turned recruiter, I often find hockey terms and analogies relevant to technology recruitment. I left home at 17 to play hockey, played four years in the NCAA at Minnesota-Duluth, and then in the East Coast Hockey League. Fast forward, I am now a tech recruiter. I currently play for the Sun Valley Suns hockey team, with an occasional stint for the Idaho Steelheads, well okay only once so far, but I am available for more!
Build Your Team from the Net Out
In hockey the coaches talk of building the team from the net out. This means starting with a rock-solid goalie, then building the defense, then the forwards, and on. The theory is that by preventing goals with solid defense and goal tending, you minimize scoring. You then build the middle with good centers to drive your offense. You want centers who are reliable and multifaceted, to bridge the gap between the defensemen and forwards. Next build the wings, then the offense.
Tech startups are in a similar position, and should heed this advice: build from the net out. The net in the case of the tech startup is the core technology team around which you are building your company. The goalie, or goalies in the case of a company are the lead developers, and they have got to be rock solid. The defense is the rest of the development and development support team, make sure they have complementary technical skills and compatible communication. Your centers would be the dev ops and technical product management who will play a pivotal role in between the development and the wings, sales engineers, and the offense, your marketing & sales force.
Keep Your Head Up
In life, as in hockey, it is easy to focus on the puck. It is moving fast and if it gets by you, you may well get scored on, you may get hit by another player, you could even run into the boards. The coach is constantly yelling "Keep your head up" to the players out on the ice. In business as well, keeping your head up means avoiding too narrow a focus so that you miss the bigger picture. It means don't miss opportunities.
For example, in tech recruiting we focus on finding the right talent with very specific coding skill sets, but sometimes the right person doesn't actually have the latest of a particular code or didn't complete a college degree but his talent stands out as exceptional and he looks like an excellent fit, I tell my clients to keep their head up and give these candidates a look. Rewind several decades, if you had a resume for Larry Ellison (billionaire co-founder of Oracle), Craig McCaw (billionaire founder of McCaw Cellular), Michael Dell (founder of Dell Computers), Andrew Perlman (co-founder of GreatPoint), or Pete Cashmore (founder of Mashable.com), would you have skipped over them for lack of a college degree?
Skate To Where The Puck Is Going To Be
As with many sports, you must anticipate the future. You need to watch the trajectory of the puck in hockey, calculate where the ball is going to go when it comes off of the bat, and in business, understand where the technology of the future is going.
When it comes to tech recruitment, this means looking at those talented individuals who have a track record of mastering the evolution of the strategies that are crucial to your company. It is not enough to recruit veteran talent from big well-established players – Don't skate to where the puck is. Keep your eye on the talent that is risk-taking and innovative and pushing the boundaries of today's technologies to morph them into the products and services that tomorrow's marketplace demands – skate to where the puck is going to be.
Keep your Stick on the Ice
This is another tried-and-truism that works for hockey and building a top tech team. Its meaning is twofold: a) Be ready for anything in this fast-paced game, and b) Keep it simple, don't overthink it.
In hockey if your stick is not on the ice, you are not ready to play. When hiring, it is important to be ready to go, keep your stick on the ice so that the process can proceed and when a great opportunity arises or a surprise in the process comes along, you are ready to act.
When hiring a lead goalie, er, I mean core developer, you obviously need to test their abilities. Put them in front of the net and have the team take some shots (put them into a team test during your onsite interview to assess their tech and communication skills) but keep your process streamlined and make your assessments quickly (some companies get the interviewers together as a group within minutes of the last interview to make a decision).
I could go on but I'll save it for another time. In closing, I'll just add what I love about working with innovative startups and growth-mode tech companies is the passion and purpose of the players and candidates. And just a little hockey plug that is again relevant to tech players and all of life – "You miss 100% of the shots you don't take". Thank you Wayne Gretzky for your wisdom and your whiz-dom on the ice and off.
Call me to build your top tech team out from the net, or to talk hockey. 208-788-8260
About the Author:
Mike Curry, Executive Recruiter, IT Division
A people person, Mike grew up a military brat who moved around every two years, left home at 17 to play hockey, then gave up a gig as a professional hockey player to work in mental health. The opportunity to play hockey and ski, as well as use his degree in Psychology, brought him to Sun Valley where he now matches talent nationally with growth mode companies in various tech sectors.
About Redfish Technology:
Building Growth-Mode Tech Companies with Hand-Picked Talent.
Founded in Silicon Valley in 1996, Redfish Technology is an award-winning talent acquisition firm specializing in high tech sectors. Partnering with growth mode companies, small and large, Redfish staffs executive functions and builds out the teams below. Redfish knows talent and good companies – we've been named to the top ten Best Places to Work in Idaho three years in a row!