Weekly Career Recruiting Spotlight
Product Management, Linux Technical Support/ Network Engineer, Director Product Marketing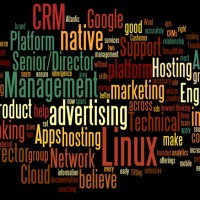 This week, our tech recruiting priorities are: Senior/Director of Product Management – AdTech Platform; Linux Technical Support, Linux Network Engineer – Cloud Hosting; Director Product Marketing – CRM for Google Apps; and more!
AdTech Platform
Do you believe the future of advertising will be about thoughtfully integrating brand content on sites people love to go to, not slapping ads in an ugly box, banner or force-fed pre-roll? This company has built a native advertising platform from the ground up to make that vision a reality. The team is comprised of an alarmingly dedicated group of professionals with deep experience across advertising, technology, media and creative industries. Founded in the heart of Silicon Valley, the company now spans the country with offices in San Francisco, New York and Chicago.
We are looking for a forward-thinking Senior/Director of Product Management (#21891) in San Francisco to build the industry-leading platform for native monetization into the clear winner as a native SSP (supply-side platform). This company defined native advertising and they lead the space – help cement the lead in the publisher software space.
Cloud Hosting
Want to work with an early leader in the cloud hosting industry, who continues to be a leader in virtualization hosting? This company has invested heavily in being the kind of company that can set the bar for the cloud hosting industry: both through infrastructure and employing the right personnel. They offer the best customer service out there and are passionate about making it even better. Their development, ops, hardware, marketing, documentation, and management teams are all part of making the company everything it can be.
We are searching for two roles in the Galloway/ Atlantic City area: The Linux Technical Support (#21749) will help keep up with the company's ever-growing customer base and offerings. The candidate must have the intuition to accurately identify and anticipate a customer's needs. As a rapidly growing company, we're always adding new features and services which means plenty of opportunities to develop and grow professionally. The Linux Network Engineer (#21653) will have both the aptitude and attitude necessary to succeed in the company's unique culture. Fitting into the culture is just as important as holding the skills for the job. The company is looking for a solid employer-employee relationship. While the interview process may seem extensive, but it is to ensure that you're a good fit for them while you make sure they are a good fit for you!
CRM for Google Apps
This is the simplest and most easy-to-use Customer Relationship Management software for small businesses. The company is a Silicon Valley startup funded by top tier investors and founded by a group of passionate and dedicated entrepreneurs from Zynga, Facebook and Salesforce. They believe that the CRM industry is ripe for disruption with the emergence of powerful real-time data analytics and the prevalence of mobile clients. They believe in simple and usable designs, focusing heavily on helping every sales representative sell more without the headaches that larger CRMs impose.
We are looking for a Director Product Marketing (#21856) in San Francisco to step into a key role within the company to lead and drive all product messaging across the company. They will be a consummate storyteller, able to synthesize product information and feedback from internal and external sources, and their own experience to become the voice of the company. They will be able to seamlessly grow with the company and apply a mix of scrappy entrepreneurial marketing techniques while scaling the product marketing engine to match ever increasing demands.
Search all jobs
Above are some of the key opportunities that are priority hires for us this week. You can find details on these jobs and other fabulous tech career opportunities on our website.
Want updates via LinkedIn?
Follow Redfish on LinkedIn and get job updates, career advice, hiring best practices, and recruiter perspectives. Just click on "Follow" on Redfish Technology's company page.
Redfish Technology: Building Growth-Mode Tech Companies with Hand-Picked Talent.