Use Social Media to Make Yourself More Attractive in the Job Market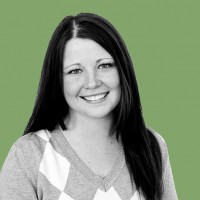 Part 1
By Leah O'Flynn Executive Recruiter & Team Manager, Tech Talent Division
Recruiting tools have come a long way since the days of file cabinets and fax machines. Today's tools are social media and cloud-based applicant tracking systems. Professionals can make themselves more attractive in the job market by maintaining an active and professional online presence in the places where employers, recruiters, and colleagues are looking to connect.
Part one of this article will focus on where you should focus your online presence. Part two will address optimization of your social media in a competitive job market.
Hot spots for professionals –
LinkedIn
The reigning king of social media in the recruiting world is LinkedIn. You need to be on LinkedIn if you are looking for a professional opportunity. Founded in 2002, with over 364 million users, LinkedIn offers a huge network accessible to everyone.
I look for work examples or articles from potential candidates to further understand his or her profile. Of course, I initially look over his or her entire profile noting writing style, profile photo used to portray him/herself, professional experience and education, and recommendations. LinkedIn's power comes from the ability to delve into the actual professional samples, which demonstrate the skills of the LinkedIn member and the depth of their intellect and experience. Make sure you include presentations, research, and articles to really enhance your profile and differentiate yourself professionally.
My forte is recruiting sales and marketing pros, and LinkedIn is a main destination for identifying the right professionals. Candidates can make themselves stand out online with video presentations of his or her work or speeches, trade shows, multimedia campaigns, personal blogs and websites, etc.
There are other venues for professional social interaction of course, but I wasn't going to say Facebook or Twitter actually.
Dribbble
A favorite site for getting acquainted with design talent, is Dribbble. This online community of web designers, graphic designers, illustrators, logo designers, and other creative types share work samples on a Pinterest-style interface. The site allows you to get an idea of a candidate's work and personality by perusing the Q&A, mentions, and member profiles.
My colleagues who specialize in recruiting software development talent also predominantly use LinkedIn as a meeting place. However, there are specialized sites that serve developers in a more dynamic way, combining a community and highly interactive forum for their interests. These are fabulous sites for connecting with specific talent during the recruiting process.
Stack Overflow & GitHub
Stack Overflow is a Q&A site for professional and enthusiastic programmers. Members collaborate to construct a library of detailed answers to all questions about programming.
GitHub is a code sharing and publishing service (Git repository hosting service with distributed revision control and source code management), but it is also social networking site for programmers. Founded in 2008, it has millions of users sharing open-source software projects. This is an ideal showcase for technical skills, and a place to network with like-minded techies.
About the author:
Leah O'Flynn, Executive Recruiter & Team Manager, Tech Talent Division
Born in Dublin, raised in New Jersey, Leah's gypsy ways have taken her on many a random journey. Leah has two degrees; one in Journalism and Media Studies, the other in History. She is a natural recruiter who listens and is able to prioritize the needs and desires of both candidates and hiring managers.
About Redfish Technology –
Building Growth-Mode Tech Companies with Hand-Picked Talent.
Founded in Silicon Valley in 1996, Redfish Technology is an award-winning talent acquisition firm specializing in high tech sectors. Partnering with growth mode companies, small and large, Redfish staffs executive functions and builds out the teams below. Redfish knows talent and good companies – we've been named #1 Best Places to Work in Idaho three years in a row!