By: Jon Piggins, Director of Business Development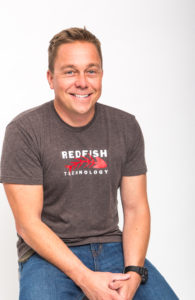 Early on in my recruiting career, I was working with a Denver based cloud services company in helping them find Sales Engineering talent. We found someone our client thought was great; nice blend of technical & sales skills, well known in the tech community, strong references, solid numbers & performance history. He said he was making the move to expand the depth of his professional experience.  Our client decided to make the move to bring him on board.
Our candidate was so excited to receive the offer letter that he printed it, signed it & took pictures of the executed letter on the trunk of his car. A start date two weeks out was agreed upon & he said all he needed to do was head back to the office of his current company to give notice and let his colleagues know he'd appreciated the time they'd spent together. I cautioned him about the possibility his bosses may try to entice him to stay with an attractive counteroffer. He said he didn't see that happening, we'd helped him get a nice bump in his base & variable pay and he was making the move for more than money. Things had gotten stale at his old company & he was excited for a new challenge.
A couple days went by and I got a text from the candidate…"would my client come up $10k in their offer? "His current employer did indeed throw an aggressive counter offer at him. We walked through all of the potential pitfalls & how it would look to his new employer, but he was insistent…"I don't want to leave $10,000 on the table, plus they were giving him a bump in title." I presented his request, and as expected, my client said no and withdrew their offer. The candidate said it was their loss & felt like he'd essentially negotiated himself what was close to a $50,000 raise from where he'd been before.
A few weeks passed & I got a call…from the candidate…saying that his company had let him go. They had been interviewing his potential replacement(s), at a pay level lower that he'd been at before and hired someone to take his place. He pleaded to see if I could help him find some way to re-secure a position with our client. I tried my best, but the bridge had been burned & there was no way we'd be able to revive what was once a promising opportunity.
This is a cautionary tale & one I've seen play out more than once over the years. It's important to consider  the potential of a counter offer BEFORE you begin to entertain making a move. There may be things you or your company can do to remedy the problems or challenges that are motivating you to look at leaving and, if you decide that leaving is the right choice, a counter offer is something you should leave behind as well.
Some Risks That May Come Along With Accepting a Counteroffer
Think about it…What type of company do you work for if you have to threaten to resign before they give you what you are worth?
From where is the money for the counteroffer coming? Is it your next raise early?
Your company may immediately start looking for a new person at a lower salary price.
You have now made your employer aware that you are unhappy. From this day on, your loyalty may be in question.
When promotion time comes around, your employer will remember who was loyal, and who wasn't.
When times get tough, your employer will begin cutbacks with you.
The same circumstances that now cause you to consider a change will repeat themselves in the future, even if you accept a counteroffer.
Once word gets out, the relationship that you now enjoy with your co-workers will change. You may lose the personal satisfaction of peer groups.
Sample Letter of Resignation
Here is a simple template you can use to let your employer know that you've decided to move along in your career. A letter in writing, thanking your previous employer and stating your departure is standard  professional courtesy.
(Date)
(Employer)
(Company)
(Address)
(City, State, Zip)
Dear (Employer Name):
This is to inform you that I have accepted a position with another company. I want to
express my gratitude for a rewarding professional association during my employment
with (Company Name).
This decision was not an easy one and involved many hours of thoughtful consideration,
particularly with respect to my own plans for my future. I am confident, however, that
this new position represents a positive move towards fulfilling my career goals. I hope
you will respect my position in this matter.
My thoughts now are to work as hard as possible to wrap up my projects here and turn
over my responsibilities as smoothly as possible. However, I would like to join my new
employer as soon as possible. Therefore, my last day of report will be two weeks from
today, (date).
Sincerely,
(Name)