The importance of Onboarding – what to do after an offer is accepted and before a new hire's start date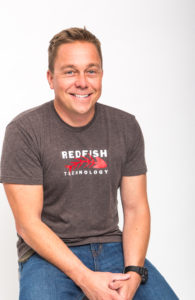 Perhaps a sense of relief more than anything, it's a great feeling to have a candidate accept an offer to join your company, especially in today's competitive market. It would be understandable to be ready to move on to the next pressing priority once you've received a verbal acceptance & signed offer letter…but your job is not done! The importance of a comprehensive onboarding process for new employees can't be ignored and it needs to begin when an offer is extended (or even sooner).
The time between an acceptance & a start date is a critical one in the hiring process. The mistake we've seen some companies make is to assume an accepted offer means the recruiting/hiring process is over and go quiet on their new hire, assuming they'll just see them on their 1st day in a few weeks. They've failed to recognize that other companies & recruiters are continuing to court your employee to be, counter offers are often made by current employers, and human nature may kick in as "buyer's remorse". You want to do everything you can to reinforce a candidate's choice to join your company & make them feel a part of your team…preferably starting with the interview process itself, but definitely once an offer has been extended.
It doesn't take a huge effort or expense…here are some ways to help secure your new hires:
Have a personal touch: Have some of the people involved in the interview process reach out with a quick congratulations email, take your new hire out to lunch or have them join a company event (happy hour, training session, etc) before they actually start. It helps to reinforce their decision to join your team and solidify in their mind the thought of working for your company.
Make sure HR is involved right away: They should be providing important information about benefits & required paperwork shortly after the acceptance of the offer, so that it's all completed & any questions have been answered before the start date.
Welcome package: Our clients who send out "welcome packages" to new hires say they get great feedback on the practice. Examples include; company branded gear (shirts, coffee mugs, phone cases), an info kit with articles about the company, stickers, balloons…they all go a long way in making a new hire feel special.
Have the hiring manager & peers reach out: A quick note from the person your new hire will be reporting to as well as from a peer/fellow team member welcoming them & offering to answer any questions or provide assistance (eg. How long does it take to BART in to their stop from the East Bay) goes a long way in making them feel welcome & supported.
Brag: Tell the world about your new hire, let everyone on Linkedin, Facebook, Twitter, etc know how excited you are to have brought them on board. It will make your new hire feel proud about their decision, it's great PR, and its FREE!
Have everything dialed in for day one: Have their preferred laptop ordered & waiting for them, take a picture of their space once it's all set up so that your new hire can think about how they might personalize it (and subconsciously, continue to think & imagine themselves working for you).
These are just a few ways to make your new hires feel like part of your team before their actual start date…and while they're still being courted in today's tight market. If you'd like to know more successful strategies we've provided for our clients, contact us today!
Jon Piggins
Jon Piggins / Redfish Technology
Director of Business Development
O: 208.450.9511
www.redfishtech.com
www.linkedin.com/in/jonpiggins/
Building Growth-Mode Tech Companies with Hand-Picked Talent Since 1996