Top Quick and Easy Tips on interviewing well in today's competitive market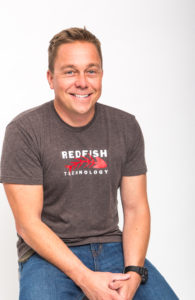 By Jon Piggins, Director of Business Development
Smile: a smile is magic, it improves your mood & the mood of those around you. If you're not a naturally "smiley" person, consciously practice doing it more & in front of a mirror so that it becomes more natural. In general be mindful of your facial expression while you are listening – smiling is a good default but some people tend to look away and it becomes obvious when they aren't actively listening. Even if you're nervous, or feel like the interview isn't going well, think of something that makes you happy & brings a smile to your face…it makes a big (and positive) impression!
Err on the side of being more formal than not: It's perfectly acceptable to ask your recruiter or HR what type of attire you should wear for your interview. Even if the office is a board shorts & tank tops kind of place, business casual (on the conservative side) will never get you in trouble.
Do your research: Know enough about the job description and company that you could explain both clearly to someone at a dinner party. Look up the Linkedin profiles of the people you'll be interviewing with and note any shared connections or commonalities, perhaps you & the hiring manager went to the same college or grew up in the same state. Doing your homework will make you feel more comfortable and will showcase your level of interest & preparation.
Have questions prepared: See above…when researching a company & it's people, prepare 3-5 relevant questions. It will reinforce your level of interest and it also helps you to maintain some control in the process…and it's an easy way to buy yourself some time if you get flustered or feel like you're doing all the talking. Ask a thoughtful, open ended question, and relax (and listen!). Wrap up the interview by asking how you compare to other candidates in the mix? Also, ask if they have any concerns about them as a candidate? Also, ask for the job if you want it!
Get the names & email addresses for EVERYONE you meet, connect with them on Linkedin & send them each a "Thank You" email. It's also fine to send one thank you to the group of people you met with, just make sure to include everyone…even the person who greeted you at the front desk. You never know who might be involved in the hiring process & it shows proper respect to everyone who might be your future co-workers.