5 Reasons Why Backdoor References Aren't Always Helpful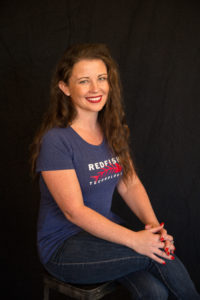 By Leah O'Flynn, Chief Revenue Officer
At first glance backdoor references can seem strategic but there are some unintended consequences to consider in today's marketplace. Our client's increasingly ask for our opinion on doing them and we usually respond with what we've seen in the past. As a rule of thumb, be respectful of the candidate and start the relationship off with trusting that he or she can provide a solid number of folks to speak about his or her ability to do the job. Oftentimes our client's assume it's a good way to vet a skillset but there are more effective ways to evaluate a person other than a backdoor reference….
1.) In general, candidates are already pretty protective of the references that he or she offers up to a hiring manager. You run the risk of your potential hire getting put off if he or she finds out that their next manager went around their back. It makes for a rocky start to a professional relationship.
2.) We've had a situation where a manager within the candidate's current company didn't want to lose the employee. He gave a negative review and ended up offering the candidate a counter offer as a tactic to get ahead of the new offer & retain the employee.
3.) A backdoor reference can jeopardize the candidate's current employment. Their employer was unaware that he or she was looking and is now privy to that information. A reference that would have been good is now skewed due to the circumstances.
4.) You reach out to someone who may have previously managed the candidate but you have no context around their working relationship or environment. It's not a fair conversation to have with this said person. Also, that person isn't familiar with the person now. References should represent the past and the present to help paint a more complete portrait.
5.) It could be a situation where the candidate left the company on good terms but the company never got over it because it was in the middle of a big project. The review isn't reflection of the candidate's working ability but rather disappointment of losing a good employee.
For more advice & insight into the world of recruiting, contact us HERE