5 Reasons Why You Should Work with a Recruiter if you don't have an Internal HR Team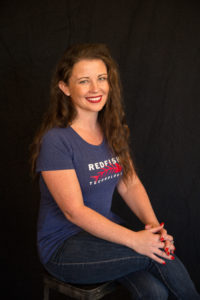 By: Leah O'Flynn, Chief Revenue Officer
As we know, hiring is typically the highest priority for startup companies. More specifically, VCs can make funding contingent on certain milestones which typically include a hiring goal. This can be quite the challenge because everyone is already at bandwidth. This is where we are most successful because we offer a value. Here are a few specific reasons:
1.) An experienced recruiter will implement process to ensure that the hiring process is streamlined. This should include a weekly call to recap on candidate pipeline, provide a framework for the search and create milestones to make sure that hire is done in a timely manner.
2.) Scheduling – we all know that this can be a huge pain. A recruiter will coordinate with the team, send out itineraries and be precise in scheduling calls. A recruiter will make sure one or 2 emails will lead to a confirmed call/on-site versus a constant back and forth.
3.) Offer stage is a critical time. A solid recruiter will deliver concise messages and offer solutions. For example, we are able to say 'some of our clients have done this when this has happened in the past'. The conversation can become unclear between hiring manager and candidate. You want to make sure a recruiter can manage expectations and give it to you straight understanding both sides. Essentially act as a translator in what can be an awkward conversation for some. For example, your expertise may not be negotiation because you are an engineer by trade.
4.) In order to hire well, you need access to tools. Most of these tools are expensive. A recruiter should have access to AI software, job postings, job boards and a relevant rolodex. At some point, your company will have the budget to on-board some of these tools but not at the beginning.
5.) Screening resumes can be a huge time suck. A good recruiter will provide you between 2 or 3 resumes a week. Of those, at least a 1/3 should pass the bar. The goal is to have a recruiter that saves you a ton of time and ultimately acts as an extension of your business by conducting the first round phone interview.