7 Tips For a Successful Video Interview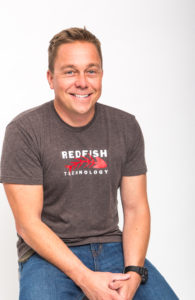 By: Jon Piggins, Director of Business Development
We're seeing more of our clients utilize video interviews (both live & recorded) and while they can be an efficient tool in the interview process, they also present some unique challenges. There are plenty of articles out there that give good basic advice; dress as you would for a professional email, have an appropriate setting/backdrop, speak clearly. Here's some additional advice that comes straight from challenges our candidates & clients have experienced.
Test, Prepare & Practice: Live video or recorded interviews can be awkward. Record yourself & playback to see where you might improve your "on air" performance…are you mumbling or fidgeting, could the lighting be better, is the camera angle off (it should be at eye level, showing your upper torso with some space above your head). You can also practice "live" with a friend & ask them to critique you. Look into the camera: Don't forget to smile and make eye contact when appropriate.
Have a pen, notepad and copy of your resume on your desk…just as you would for an in person interview.
When scheduling your interview, ask the interviewer for their cell or direct office phone number. In the event you have technical difficulties or the audio/video cuts out, you can call then at that number to troubleshoot, finish via phone, or pick a time to reschedule.
Remove all potential distractions: Put your phone on silent & unplug your landline. Put a sign on your door stating that you're conducting a video interview & to not ring the doorbell or knock. If there is an interruption (someone enters the room, your dog starts barking, etc), apologize to the interviewer, ask for a few moments, mute your microphone & disable your camera. Deal with the source of the interruption and make sure the room is secure before proceeding with the interview.
Create cue cards or a "cheat sheet": This is one way to turn the odds in you favor in a way you can't during an in-person interview. Write down questions, key points you'd like to hit, information about the company or hiring manager and post them behind the camera so that you can reference them during the interview.
Turn off all programs and applications on your computer that could interrupt the interview. Pop-ups, sounds & IM's have caused embarrassing distractions during interviews.
As with any interview, make sure to follow up with a thank you. Pairing an email & handwritten note is best, but even a thoughtful thank you email goes a long way. For more advice on interviewing, or any of your career search needs, feel free to contact us!