19 Companies That Are Helping to Change the World of Financial Services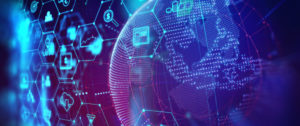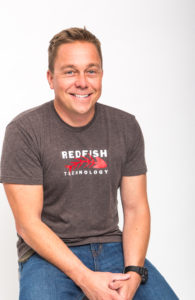 By Jon Piggins, Director of Business Development
The news these days is full of cautionary tales regarding data & security breaches, ransomware, and identity theft…and while these are valid concerns for the FinTech industry, there is plenty going on in the space to feel hopeful about. One thing is for sure, there is a sea change underway in the Financial Services industry. Here are some of our favorite companies who are looking to help shape those changes for the positive.
Token's universal open banking platform, TokenOS, allows banks and third parties to interact in a digital global financial services ecosystem. TokenOS provides one API to access all banks, with the tools to deliver best-in-class data access and payments use cases, and better open banking propositions.
The Twine app is a savings and investing app designed to help couples work towards joint financial goals. It allows couples to set up automated savings in a high(ish)-yield FDIC-insured account, or to invest their money in different portfolios.
Hippo Insurance launched in 2015 with the deep belief that homeowners deserve better home insurance. They've automated the process and modernized coverage, offering policies that cover the homes and possessions that consumers own today, often with greater savings. A smarter home is a safer home: Hippo takes a proactive approach to home insurance, providing customers with smart home devices and working with them to identify and solve small issues in their homes before they become big claims.
Forge Global (fka "Equidate")
Forge Global Inc. is a premier trading and settlement partner for a wide range of investors in the private markets. Established in 2014 as Equidate Inc, the company empowers investors and shareholders by enabling liquidity in the private markets. Forge, Inc. was founded by Y Combinator alumni and backed by top investors including Tim Draper, FT Partners and Munich Re. Forge Global's platform allows shareholders and investors in privately held innovation firms to liquidate a portion of their shares and provides private and institutional investors access to top companies like Spotify, Lyft and 23 and Me before their IPO.
Trim is a personal assistant for your financial life. First, Trim analyzes your transaction history to show you all of your subscriptions. Then they cancel anything you don't want to keep paying for. Now they're working on the hard stuff… How do I get out of debt? Do I have enough money in my emergency savings fund? Will I have enough money to retire someday? Am I financially healthy?
Wyre is a leading infrastructure provider in crypto. After trading over $3.5 billion in cryptocurrency assets and completing over $750 million in bank-to-bank FX payments since 2016, they have an established network of relationships with leading banks, exchanges, and decentralized partners. Using Wyre's API, customers are able to instantly convert fiat to crypto globally in over 50 countries, in 8 different fiat currencies, and 3 cryptocurrencies. Their focus is on compliance, licensing, regulatory, liquidity and payment processing aspects so their partners can do what they do best, creating amazing tools on the blockchain.
Veem is a global payments company trusted by over 125,000 small businesses around the world. They let businesses pay their vendors, suppliers and contractors anytime. Using a proprietary multi-rail technology, businesses can send or receive money in a click, track their payments end-to-end, and even connect to their favorite accounting software – Quickbooks, Xero, or NetSuite.
Tipalti streamlines and automates the way companies make payments to their suppliers, partners, publishers, and crowd. Tipalti brings a comprehensive solution that addresses all phases of mass pay-out from payee onboarding and payment method selection to funds disbursement, while keeping the payer in full tax and regulatory compliance.
CollegeBacker believes every child in America deserves a college fund, and they've already helped the next generation avoid more than $7.5 million in student loans. Whether it's your child or a friend or relatives, you can kick off their tax-free college fund (529 plan) today at CollegeBacker.com.
Digital Reasoning is a leader in cognitive computing. They build software that understands human communication – in many languages, across many domains, and at enormous scale, and their technology learns from experience and is able to transform data into the knowledge clients need to accurately answer questions (like what behavior indicates the potential for illegal stock trades).
Operating at the forefront of wealth management, AdvisorEngineer is reimagining how technology can serve financial advisors. Their offering is an all-in-one digital wealth management platform helping financial advisors connect more deeply, scale more efficiently and deliver better outcomes.
Tala is a leading mobile technology and data science company committed to financial inclusion globally. Millions of people have borrowed through Tala's smartphone app, which provides instant, personalized credit to underserved customers in East Africa, Southeast Asia, and Latin America.
Earnin works on a pay-as-you-can model and is available for Android and iOS devices. You make a withdrawal of up to $100 per day based on the hours you actually worked. Then you pay a "tip" on top of the withdrawal–usually just a few bucks or up to about $15. That's a steal compared to the fees and interest you'll be charged on a traditional payday loan.
Uses blockchain-based smart contracts to overhaul the back office of the world's biggest derivative markets. Its distributed ledger will allow counterparties to see payments, calculations and other vital trade information in real time, improving efficiency and lowering risk. Already partnering with world's biggest banks and financial intermediaries.
Their mobile-ready checkout software for ecommerce sites incorporates sales analysis and fraud prevention, topped by a guarantee to cover any fraud losses. Bolt claims the integrated functions can cut checkout times from more than one minute to 30 seconds…and time is money!
Processes payments for supply-chain transactions, handling everything from "know your customer" (KYC) regulatory checks to running cash flow analytics and recommending how quickly a customer should pay a supplier.
Yet another example of how tech can help turn a complicated process into a simple one. Own Up is a platform that works as the middleman between consumers and home lenders. Once you build your profile, Own Up can connect you to a home advisor. They will help you compare pre-qualified rates, lenders, and everything else you need before making such a big decision.
Finix Payments offers a B2B payments platform for banks, acquirers, and enterprises to enable push payments over the debit card. It also decreases the cost, headache SaaS businesses, ISVs, cost, and marketplaces experience when bringing payments in-house. The platform also gives businesses a better way to manage, monetize, and own their entire payments experience without the headaches or expenses associated with building an in-house system from scratch.
CoverWallet was started by tech entrepreneurs who worked in software startups in the past, building easy to use online products for consumers and enterprises. Frustrated with how opaque, high pressure and time consuming the management of commercial insurance was, they decided to build a better experience for other business owners and a concierge service for them. Their solution brings beautiful Internet products together with the state-of-the-art online technologies to create efficiencies, save you money, and simplify your life when it comes to managing business insurance.