Redfish Technology Congratulates Will Brewer & Jenn Johnson on Their Promotions!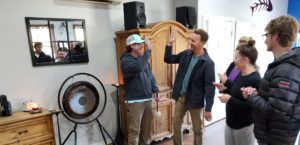 Will Brewer celebrates his move to "Executive Recruiter" this week with a placement at a Bay Area based InsureTech client.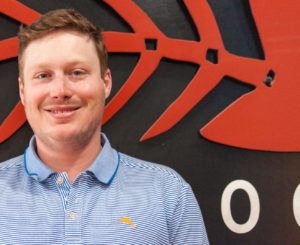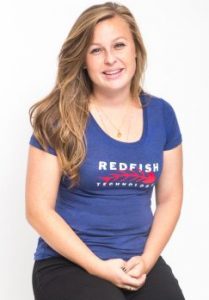 Exciting moves at Redfish technology this week…Jennifer Johnson is promoted to Sr Talent Acquisition Manager to focus on her expertise in uncovering talent and Will Brewer's hard work as an SDR pays off with a promotion to Executive Recruiter.
Jennfer looks forwards to "…focusing on finding technical candidates that set us apart from our competition…its a great opportunity for both the team and myself to grow and develop in today's market." Will commented "It's exciting to be a part of our great team here at Redfish, and I'm looking forward to helping our clients find the right critical hires as well as assisting candidates in their career growth."
Redfish Technology CEO Rob Reeves had this to say about the moves – "Congratulations to two Redfish Employees moving within the organization and taking on new roles! Will Brewer has made the jump from BDR to Executive Recruiter after working with both candidates and clients internally with our team. Jenn Johnson has (thankfully!) chosen to use her superpowers for good and help out the growing demand by focusing exclusively on Talent Acquisition so we can maintain great service for our clients. Great Work Team!"
At Redfish, our mission is to build long-term productive partnerships with both candidates and companies. We pride ourselves on offering progressive service to our client partners without leaving honesty, integrity, excellence or performance behind. We aim to spark innovation, breed efficiency, and fuel market dominance by providing talent who can help take your company and product to the next level.
Our philosophy is simple: build long-term relationships by providing top-quality service and confidentiality, leveraging our expertise and resources, and having fun!
We're headquartered in Sun Valley, ID where the gorgeous mountains offer some of the best all-season recreation and natural beauty in the United States, so we can play as hard as we work.