By Heidi Clark & Rob Reeves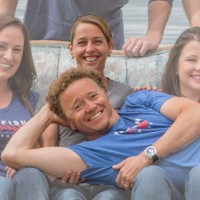 Feeling the Love?
"When you are doing it right, your staff will let you know," asserts Rob Reeves, CEO at Redfish Technology – an award-winning nationwide tech recruiting company. "If you aren't hearing appreciation and feeling the love, you need to take a look at what you are creating."
Return on Investment
The focus on company culture is an investment worth making on many fronts.
Attracting and retaining talented, dedicated staff is all the more easy when people know about your company and want to work for you. "Recruiting is a tough business, and it takes very intelligent and motivated professionals to do the job well," reflects Heidi Clark, CHO at Redfish. Read more »