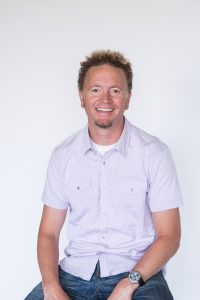 Covid-19, Are you a Seaman, Antelope or Owl?  
A Tech Recruiter's Perspective
Two weeks of social distancing, remote working, homeschooling and shelter-in-place, provided a fascinating data sample of humanity in crisis.  We all come to the table with our opinions on preferred ways to handle scenarios, but these aren't always a cut and dry right or wrong; AND every situation has numerous contingencies and exceptions providing more complexity to an already challenging global situation.  Now, add differences in culture, age (and vulnerability), population density, economic status, and industry verticals, and we get the full spectrum of reactions to this plague/flu/pandemic/virus.
As a recruiter in the Tech Sector, we have a unique vantage point observing behavior in a Market Segment estimated at 1.7 trillion USD (US portion of 5.2 trillion valuation worldwide) and it strikes me that I'm witnessing a high stakes poker game complete with all the intrigue, emotion and strategy that goes with it.  Technology has always been linked with speed (from routers and bandwidth, to applications and product releases) and of course decision making is a critical component to executing with speed. From what I've seen, there are three current camps on three different trajectories:
Camp 1 are Seamen seeing the billowing black clouds on the horizons and reefing the sails.  Minimizing exposure to the impact of the front, they are battening down the hatches, laying off non-essential employees or cutting product lines.  They recognize the Hurricane Covid disaster and will be doubling back to the closest safe harbor they've seen and trying to weather the wind and seas there.
Camp 2 are less sailors, and more Antelopes.  They see the danger, and instinct tells them to hold still, assess and do nothing until further notice.  They haven't picked a direction (forward, nor back) as they haven't fully processed the implications or consequences of their actions with these new variables.  Often, the advisers/investors here are cautioning action of any sort as the Antelopes may be unproven in tumultuous markets or haven't yet shown ability to be "recession proof".  Antelopes may be counting on their speed to make up for lost time once a definitive path is chosen.
Camp 3 are the Owls.  They're able to see opportunities in the darkness and hunt when other animals are asleep.  Arguably, the biggest impediment to growth and increased market share over the last 10 years in the Tech Sector has been availability of talent.  The unemployment rate for Tech Workers fell to an all-time low of 1.3 percent in 2019 as companies battled for their services, tenure dropped, and salaries aggressively spiked.  An active candidate was bound to receive multiple offers and an inactive candidate was likely receiving multiple unwanted solicitations from both internal and external recruiters – leading to weariness in the process regardless of the fit or opportunity presented.  Owls see this and recognize that the Covid Crisis has simply prolonged their evening hunts while other animals remain dormant, and consequently, the previously scarce food supply has begun to replenish itself. 
Here lies the brilliance in perspective.  Just as some investors have dumped their positions,sit in cash and wait, others are taking advantage of a dip in a market that has had a 9 ½ year bull run to pick up some deep discounts.  In 1959, presidential candidate John F. Kennedy wrote a speech which cited that when written in Chinese, the word CRISIS is composed of two characters. One represents DANGER and the other represents OPPORTUNITY.  The literal translation of the characters has been debated, but the current condition we all find ourselves in begs the question:
Which is it?  Crisis or Opportunity?
CEO
www.redfishtech.com