Ten Things You Need to Do In Your Job Search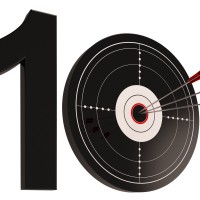 Do you find yourself looking for a new career opportunity? Has it been a while? Here are ten things you should do in your job search.
1. Set aside time every day to perform your job searching activities.
An active job search requires dedication. How much time will it take? That depends on your situation and your motivation. If you are working, it may be only 30-60 minutes per day; if you are out of work and are motivated to find a job soon, then you should consider your job search a full-time activity.
2. Do Some Self-Assessment.
Take a good hard look at yourself. What are your best attributes? What are your least developed ones? Where do you excel? What do you bring to the table? What are you accomplishments?  Quantify these. This exercise is imperative for re-vamping your resume and preparing for interviews, but more importantly this type of self-assessment should allow you to take a fresh look at the kind of work and industries that you want to pursue. Read more »