WEEKLY CAREER RECRUITING SPOTLIGHT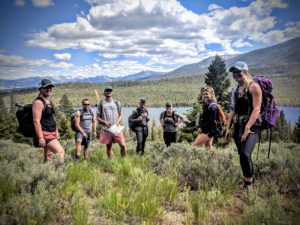 WEST COAST ACCOUNT EXECUTIVES, MARKETING MANAGER IN THE BAY AREA, ENGINEERS IN LOS ANGELES, DIRECTOR OF SALES OPERATIONS IN TX, AND MORE!
This week, we're recruiting for featured positions across the U.S including: Account Executives on the West Coast for a Bay Area based Enterprise Machine Learning client, a Marketing Manager role with an "adaptive learning" client, Multiple Engineering positions (QA, Release Engineer, & Frontend) for a B2C eCommerce firm with offices in Downtown LA and a senior level Sales Operations Director for a Global Logistics company in TX.
ACCOUNT EXECUTIVES, WEST COAST
Our client's secure machine learning platform is deployed with some of the largest enterprises in the world across finance, healthcare, and technology. They empower their customers to securely unlock value from previously untouchable data, while ensuring that no data can be exposed or exploited. We are looking for enterprise account executives with a deep background in solutions selling (based in any major West Coast city).
MARKETING MANAGER
Our client is building a leading technology company and changing the way people learn. They make software that enables institutions and organizations to create personalized learning and training experiences that help people learn more efficiently and quantify what they know. They have a wide range of clients, from leading publishers (including Cengage, Elsevier, McGraw-Hill) to online course providers (such as edX) to innovative academic institutions (like ASU and NYU. The Marketing Manager role represents a fantastic, ground-up opportunity to help change how the world learns.
MOBILE QA, RELEASE ENGINEERS & FRONTEND DEVELOPERS
This cross-platform digital technology company is focused on bringing people together to celebrate the most important life moments, from kids' birthdays to happy hours. The company has already assembled a core team of veteran technologists, developers and product folks but they need even more people who are passionate about what it takes to make, operate and publish great consumer focused products.
DIRECTOR OF SALES OPERATIONS
Our client is leveraging AI & Machine Learning to revolutionize end to end global logistics & supply chain management. Their technology brings together data from customers, channels, suppliers, contract manufacturers and partners, allowing companies to use that data in real time, with cognitive artificial intelligence and machine learning to drive smarter decisions. They have a need for a polished Senior level Sales Operations Director for their rapidly expanding team.
SEARCH ALL JOBS
Above are some of the key opportunities that are priority hires for us this week. You can find details on these jobs and other fabulous tech career opportunities on our website.
WANT UPDATES VIA LINKEDIN?
Follow Redfish on LinkedIn and get job updates, career advice, hiring best practices, and recruiter perspectives. Just click on "Follow" on Redfish Technology's company page.
Redfish Technology – Building Growth-Mode Tech Companies with Hand-Picked Talent.