Weekly Tech Career Opportunity Spotlight
This week, our tech recruiting priorities are: Senior Quality Assurance Engineer – BYOD/Mobile Security; Senior Client Managers – IT Infrastructure Solutions; Front End Engineer & Backend Engineer – EdTech and more.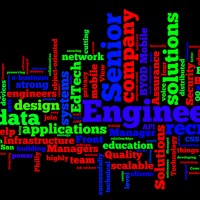 BYOD/Mobile Security
Work on the cutting edge of security technology. This company is saving the corporate world from information thievery by securing company data as it interacts with employee-owned mobile devices, applications and services. The company makes mobile security strong, transparent, and easy to manage while preserving end-user privacy and usability at "bring your own device" (BYOD) workplaces, unlike other solutions that lock down mobile devices and stifle personal productivity and privacy.
We are recruiting for a Senior Quality Assurance Engineer (#21765) to join the San Francisco team Read more »