Weekly Tech Career Opportunity Spotlight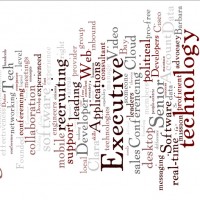 This week, our tech recruiting priorities are: Account Executive, Sales Engineer, & Tech Support Engineer – Cloud Video Conferencing; Applications Developer – Data and Technology Provider; Sales Executive – Web CRM Software; and more.
Cloud Video Conferencing
Our client unifies cloud video conferencing, simple online meetings, and group messaging into one easy-to-use platform. Founded in 2011 by experienced leaders and engineers from Cisco and WebEx, every founding engineer has over 10 years of experience in real-time collaboration software. The mission: Develop a people-centric cloud service that transforms the real-time collaboration experience and improves the quality and effectiveness of communications forever.
We are recruiting for several roles for this exciting company. The Account Executive (#21804) in Santa Barbara will work with clients to Read more »