Weekly Tech Career Opportunity Spotlight
This week, our tech recruiting priorities are: Director of Sales, Partner Development Manager, Sales Specialist Leads Generation – EdTech; Full-Stack Software Engineer – AdTech; Senior Server Engineer – Enterprise Big Data and more.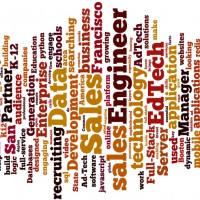 Happy New Year! – We have great new opportunities to make 2015 an exciting career year for you!
Education Technology
Redfish is recruiting for several dynamic eLearning and EdTech companies at the moment. We are searching for a Partner Development Manager (#21752) for a Boston area EdTech startup that began as part of a business accelerator program, the company brings the power of public radio into the classroom with essential Common Core listening skills. We are looking for an experienced and talented Partner Development Manager to help grow the network of schools. Position may be remote. Read more »