Jobs report okay, not great, not terrible – You ought to be in tech!
Recruiting, Staffing & Employment News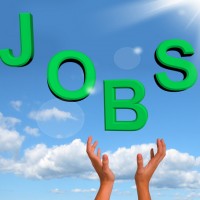 Tech jobs are sizzling despite the cloud coverage! In June there was heavy hiring in Cloud Hosting, Mobile Connectivity, Virtual and Augmented Reality Games as a Service, and E-Payments, Bitcoin Financial Services. The roles in highest demand were: Customer Success Manager, Lead Platform Engineer, Demand Generation Manager, and Linux Technical Support.
The jobs report showed an increase in payrolls of 223,000 Read more »