10 Robotics Companies to Watch in 2020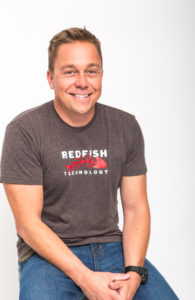 By: Jon Piggins, Redfish Technology
Fear & apprehension have dominated the narrative around robotics for years ("Robophobia" is a clinically recognized anxiety disorder). Common concerns include the dangers & ethics regarding autonomous military machines, "job stealing" manufacturing robots, and machines that become sentient and turn on humans.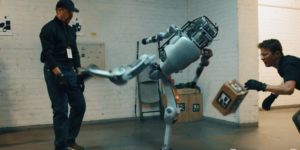 One things is for sure…Robotics applications (and associated technology; Artificial Intelligence/Machine Learning/Deep Learning) are destined for ubiquity. Fortunately, there are plenty of companies working hard to leverage robotics to improve & enhance our lives…here are some of our favorite companies in the space who are doing some really cool stuff for our common good.
"Pneubotics"? The inflatable robot of the movie "Big Hero 6" was based on real soft robotics research, like the kinds being experimented with at Canvas. We haven't yet seen many inflatable robots, but they offer a number of advantages; they're relatively inexpensive, adaptive, and they're very easy to fix. Compared to traditional robots, they're extraordinarily lightweight, and they pack down to a small fraction of their size once deflated. Despite their compactness, they can be strong and unexpectedly fast. Perhaps most important, they're passively safe, since they don't have much in the way of rigid components or the inertia that comes with them. See their robots in action HERE.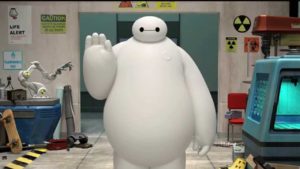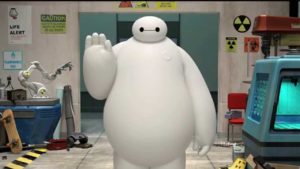 Roam is building the first commercial wearable robotic devices, called exoskeletons, to help people with mobility issues and improve how people play sports. The company's first commercial device is a robotic exoskeleton designed to boost the skiing experience. The Elevate Ski XO is targeted toward diehard skiers who wish to ski longer and stronger while pushing the edges of what's possible. The Elevate is also great for those who love skiing but are limited due to knee pain or muscle fatigue.
Founded in 2015 by the Piaggio Group, Piaggio Fast Forward creates lightweight, intelligent, and sustainable mobility solutions. Based in Boston, MA, the company is dedicated to helping people move better, further, faster, and more enjoyably. PFF products leverage state-of-the-art technology and design to promote more vibrant cities filled with pedestrians, cyclists, and skaters. PFF's first product is "gita" a mobile-carrier that follows people on the go. Carrying up to 45 pounds, "gita" encourages an active lifestyle for anyone who wants to move with efficiency and ease, from millennials and parents to seniors and disabled individuals.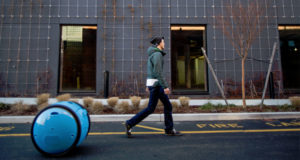 Dorabot, founded in 2014, develops automated warehouse solutions using cutting-edge AI and robotics, including computer vision, motion planning, mobility and deep learning, etc. Covering induction, sorting, transportation and loading, we provide end-to-end solutions for logistics, express, e-commerce, seaports, airports, manufacturing and other scenarios.
Sphero invented a now world-famous app-enabled robotic ball, which is used in classrooms all over the world to teach through play. In addition to the original ball, other products include the Sphero 2.0 and the Sphero Mini as well as app-enabled racing robots named Ollie and Darkside. The company's Sphero Edu app is a hub for programming its robots and more.
Diligent Robotics is an A.I. company creating robot assistants that empower service teams to focus on the work they care most about. They build the Artificial Intelligence that enables service robots to collaborate with people and adapt to dynamic human environments. With a founding team of social robotics experts, their robots feature mobile manipulation, social intelligence and human-guided learning capabilities. "Moxi" is their hospital robot assistant that helps clinical staff with non-patient-facing tasks, so staff have more time for patient care.
Picknik offers open source, customizable robotics solutions. Their wide array of services include motion planning, advanced inverse kinematics, real-time control, collision avoidance, custom ros integration, 2D navigation, virtual reality, robot modeling, workspace analysis machine learning and more.
Short of being face-to-face, Anybots offers one of the most interactive forms of communication available today by providing the user a personal remote avatar that can be controlled through a simple browser-based interface, with intuitive controls allowing for a truly immersive experience. With Anybots you can instantly be immersed in a distant environment experiencing the forefront of a new class of communication called mobile telepresence, allowing you to never miss an important event, meeting, or experience again. Individuals who cannot make it to a distant location can use this robot to afford them an experience that is, geographically, out of reach, or those who are homebound could use Anybot's robot to attend social gatherings, be they in or out-of-doors.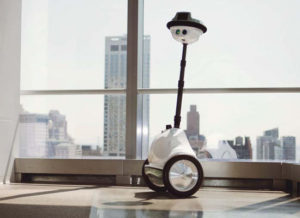 Makani is developing energy kites that use a wing tethered to a ground station to efficiently harness energy from the wind, generating electricity at utility-scale. As the kite flies autonomously in loops, rotors on the wing spin as the wind moves through them, generating electricity that is sent down the tether to the grid.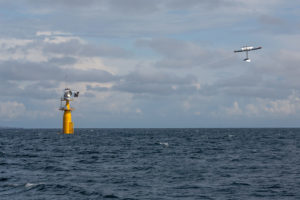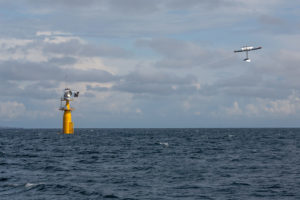 Sunfolding designs and manufactures simpler solar trackers that fuel the future of smart solar and move our world forward. Sunfolding's flagship product, the Sunfolding T29™ Single-Axis Tracker, features seriously simplified components. The Sunfolding T29 makes solar power plants easy to install and smarter to operate, with motor-free tracker rows and 95% fewer maintenance locations.