By Leah O'Flynn – Irish Lass and Tech Recruiter Extraordinaire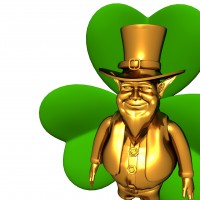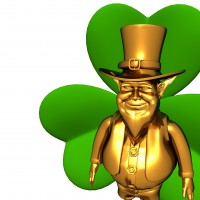 Did you know that you need to be very careful when negotiating with a leprechaun? Once you catch him or her, make sure your three wishes are reasonable and count your blessings. Don't get ahead of yourself because you are "lucky".
Every leprechaun has a pot of gold. Irish fairies gave leprechauns magical powers to use against evil doers trying to capture them. However, leprechauns are very smart and can be quite mischievous…
Have you heard the story of Seamus in County Mayo?:
"who wished to be the richest man on a tropical Ireland but when his wish came true he suddenly realized that there were no shops or pubs on the island to spend his money or even people to talk with. Unfortunately Seamus became bored after a few hours on the Island and had to waste his third wish to return to Ireland." This could be where the phrase "luck of the Irish" came from.
That's not you, right? You know what to ask for when you are the hot commodity and you have an offer in hand. But, do you know how avoid negotiating yourself out of an offer?
Avoid these 3 tactics when negotiating an offer:
1. Playing one offer against another
2. Saying you are a yes at a certain number and then asking for more money
3. Telling your potential employer that you are open to a counter offer from your current company
My recommendation to candidates at offer stage is to make reasonable requests. A request for additional options shows that you are passionate about the company which always bodes well. Unfortunately, companies have pretty strict vacation policies, but it's ok to ask for additional days if that can't come up with a bump in salary. Make sure you do not negotiate yourself out of an offer. This is when you keep asking and don't appear to be giving. A candidate's leverage is when he or she says this is my #1 choice, I can start in 2 weeks, I am not open to counter offers and I want work at your company if we get to this point. Always have a clear idea of where you need to be and make sure it is reasonable. Candidates asking for more than a 15% bump in base salary is unreasonable.
Take this tip from the Irish girl, courting a new employer is similar to courting a leprechaun. Remember, like the Leprechaun, your employer will have a few wishes to grant but they are not unlimited. If a Leprechaun denies you three wishes, he'll likely vanish into thin air! I have seem more than one highly desired candidate ruin his or her chances by negotiating themselves out of a deal.
Oh, and Happy St. Patrick's Day!
About the author:
Leah O'Flynn, Irish Lass and Tech Recruiter Extraordinaire
Leah O'Flynn is an executive IT recruiter. Born in Dublin, raised in New Jersey, her gypsy ways have taken her on many a random journey. Leah has two degrees; one in Journalism and Media Studies, the other in History. Her love of working with people has made her a natural at recruiting.
You can connect with Leah on Twitter: @leah_redfish, or LinkedIn: http://www.linkedin.com/in/leahoflynn